12 STONES SIGN TO EXECUTIVE MUSIC GROUP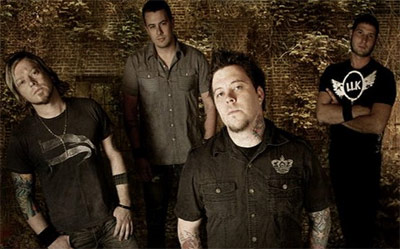 NEWS SOURCE: New Ocean Media
February 16, 2011
LOS ANGELES, CA (February 15th, 2011) --- 12 Stones announced today that the band has signed a new record deal with Executive Music Group (EMG). The band stated "We are very excited to be part of EMG / Fontana / Universal. We are looking forward to working with a label and team that see the potential in our music and direction. We look forward to getting back to all our fans and showing them the new and rejuvenated 12 Stones."
12 Stones are currently writing and will be heading into the studio very soon to work on the new album. "We are excited about the future of this band, we feel our fans are the best in the game" states frontman Paul McCoy. "They have allowed us to be part of their lives for the last 10 years and we want to make sure we give them something very special on this album. We couldn't do it without them."
EMG's Jacob Capricciuolo said of the latest expansion move of the company, "signing 12 Stones marks a pivotal turn for Executive Music Group to not only continue its established rock success, but to now elevate its presence in Rock to a much broader audience. Myself and VP Jimmy Swan believe 12 Stones has been underrated within the music industry for far to long. We live for radical movements and artists ready to make radical changes within those movements such as 12 Stones. The excitement to work with their amazing talent is more than exhilarating to say the least! It's an honor to have on our roster a group of hard working guys stopping at nothing for global success!"
12 Stones manager Jason Fields adds "I am very pleased with the decision to sign with EMG / Fontana / Universal. The label and their partners have done some very impressive things at a time when the market is at its most difficult. The vision and belief they have for the band is what we need and wanted most in looking for a new label partner. We needed a team that can see past the quick return and focus on the long term plan for their career. Their ability to look outside the traditional avenues for breaking an act while working with their artists rather than against them is very refreshing! We are looking forward to a bright future and partnership with EMG and 12 Stones."
From Mandeville, LA, 12 Stones signed to Wind-Up Records in 2001 after forming 15 months earlier. In their 10 year career, 12 Stones has sold over 2 million singles and albums collectively, won a Grammy Award for Paul's contribution to the single "Bring Me To Life" from Evanescence (which went on to sell 3 million singles and 14 million albums worldwide), and have received multiple GMA Dove Nominations for their singles "Broken" and "Lie To Me".
For further information: www.12stones.com and www.executivemusic.com
About Executive Music Group (EMG):
Founded in 2004 by Jacob Capricciuolo and managed in conjunction with Jimmy Swan, Executive Music Group (EMG) is an innovative music entertainment company based in Dallas/Fort Worth, TX. EMG does not abide by traditional music industry standards, but combines the strength of multiple promotional teams giving the company the ability to tailor individual artist campaigns and develop artists across all genres ranging from Rock, Rap, Country to Christian & Gospel. EMG is equipped with a team strong in strategy, integrity, and reality to break the mold of yesterday, create the new foundation for tomorrow, while being relevant to the industry of today.
For more info on 12 Stones, visit the JFH Artists Database.


[2021]
Jan. | Feb. | March | April | May | June | July | Aug. | Sept. | Oct. | Nov. | Dec.
[2020]
Jan. | Feb. | March | April | May | June | July | Aug. | Sept. | Oct. | Nov. | Dec.
[2001 - 2020]
Visit our complete MUSIC NEWS ARCHIVE