TOP AUSTRALIAN SINGER/SONGWRITER NATHAN TASKER
SIGNS EXCLUSIVE RECORDING AGREEMENT WITH
ENTERTAINMENT ONE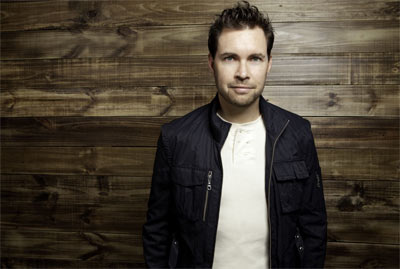 NEWS SOURCE: Turning Point Media
March 3, 2011
NASHVILLE, Tenn.– Award-winning Australian singer/songwriter Nathan Tasker has signed an exclusive recording agreement with Entertainment One. Named among "2011: New Artists to Watch" by Gospel Music Channel's www.watchgmctv.com, Tasker's Entertainment One debut, Home, is slated for release May 17.
"I was instantly captivated by Nathan, his open vulnerabilities and his honest approach to faith," said Robert Morrison, Vice President, Christian Music, Entertainment One. "It's an honor to call him friend and I am very excited to be a part of his journey. He is a truly gifted artist in every sense and has a unique ability to reach people where they are."
"I am so excited about partnering with Entertainment One," said Tasker. "It's a blessing to find a label Home so supportive of the vision I have for my music. I am confident this new relationship will allow me to share the music and mission God has placed on my heart with a new audience in the U.S., as well as abroad."
Tasker's stateside debut single, "Something Beautiful," which he co-penned with Ian Eskelin, is now impacting Christian radio formats. The song is also featured among the "New and Noteworthy" and "What We're Listening To" selections on iTunes' Christian & Gospel Homepage. In support of "Something Beautiful," Tasker has been visiting radio stations around the country, including recent stops in Michigan, Indiana, Georgia, Arkansas and North Carolina.
One of Australia's leading Christian recording artists, Tasker has three best-selling albums, a string of #1 singles and numerous accolades to his credit. Since moving to the United States in 2006, he has continued to perform internationally and was featured on tour last fall with Bebo Norman. Tasker recently headlined a string of concerts in Adelaide, Melbourne and Sydney, Australia.
Entertainment One (LSE:ETO) is a leading international company that specializes in the acquisition, production and distribution of entertainment content. The company's comprehensive network extends around the globe, including the U.S., Canada, the U.K., Ireland, Benelux, France, Australia, and New Zealand. Through established Entertainment and Distribution divisions, the company provides extensive expertise in film distribution, television and music production, kids programming and merchandising and licensing. Its current rights library is exploited across all media formats and includes more than 20,000 film and television titles, 2,400 hours of television programming and 45,000 music tracks.
For further information, visit www.eonechristian.com, www.nathantasker.com or www.turningpointpr.com.


[2021]
Jan. | Feb. | March | April | May | June | July | Aug. | Sept. | Oct. | Nov. | Dec.
[2020]
Jan. | Feb. | March | April | May | June | July | Aug. | Sept. | Oct. | Nov. | Dec.
[2001 - 2020]
Visit our complete MUSIC NEWS ARCHIVE