VICE VERSES, THE FOLLOW-UP TO SWITCHFOOT'S
GRAMMY®-WINNING HELLO HURRICANE,
IS SCHEDULED FOR SEPTEMBER 27th RELEASE
7th ANNUAL SWITCHFOOT BRO-AM PRESENTED BY HURLEY WILL TAKE PLACE THIS WEEKEND, WITH THE HOWLS,
THE ROMANY RYE, THE SILENT COMEDY AND
JON FOREMAN & FRIENDS PERFORMING AT BEACH CONCERT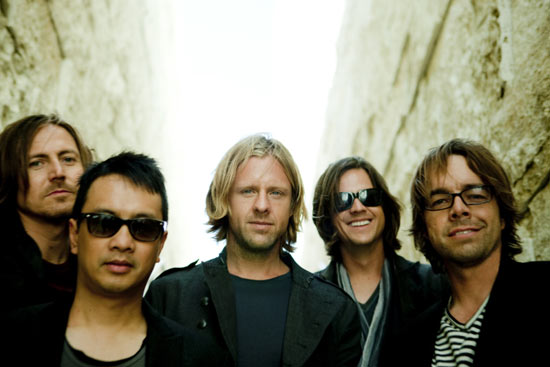 NEWS SOURCE: Big Hassle/Hoganson Media
June 14, 2011
On September 27th, Atlantic Records will release Vice Verses, the eighth studio record from multi-platinum rock band SWITCHFOOT. Working with producer Neal Avron (Weezer,Linkin Park), the band recorded most of the album in their San Diego, CA home studio. Mike Elizondo (Eminem, Regina Spektor) who produced SWITCHFOOT's GRAMMY-winning album, Hello Hurricane, served as executive producer. Released in 2009, Hello Hurricane entered The Billboard 200 at No. 13 and contained the Modern Rock hits "The Sound (John M. Perkins' Blues)" and "Mess of Me."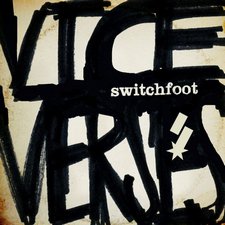 "Vice Verses is a record of tension and release. It's an attempt to describe the polarity of the human experience. The sunlight and shadow. The highs and lows, laughter and pain, hope and fear, doubts and belief," says lead singer/guitarist Jon Foreman. In title track he writes; 'Every blessing comes with a set of curses. I got my vices. I got my Vice Verses.' So we live in the tension - pulled and stretched thin. Vice Verses is soul music - attempting to get to the heart of the human experience: Living in the tension and turning it into song."
Vice Verses is the work of a band that is so restless, they devote an entire song ("Restless") to the condition. It's that very uneasiness - an unwillingness to choose the treadmill over the triathlon - that fuels the band's forays into new musical territory and Jon Foreman's unflinchingly honest lyrics. You can hear the tension build along with the first chords of album opener "Afterlife," leading into a bold statement of intent: "I've tasted fire I'm ready to come alive/I can't just shut it up and fake that I'm alright/I'm ready now/I'm not waiting for the afterlife....I believe we start forever now."
Songs like "Afterlife" and "The War Inside" take the harder-edged approach of Hello Hurricane a step further, creating what Billboard has called "powerful, anthemic rockers...like an amalgamation of U2's 'Achtung Baby,' Linkin Park." Overall, Vice Verses is a more eclectic collection than its predecessor with quiet gems like "Souvenirs" and the title track butting up against the infectious "The Original," reminiscent of Foo Fighters, and the biting, largely spoken-word "Selling the News." The latter is a poetry slam Beck-meets-Beastie Boys style examination of a media-mad nation: "America listens the story is told/the hard sell, all caps, all bold...begging the question mongering fears/stroking the eye and tickling ears/the truth ain't just what it appears/we're selling the news."
But SWITCHFOOT isn't content to merely detail the gaping contradictions they find within themselves or the surrounding culture. As the rousing lead single "Dark Horses" makes abundantly clear, we were designed to transcend, to stand up against the darkness. It's a theme echoed in Foreman's latest Huffington Post piece (http://www.huffingtonpost.com/jon-foreman/meaning-of-life_b_874934.html), excerpted here:
"The art comes from the awkward ache. The knot in my stomach usually teaches me more than comfort ever could. The sculptor's chisel carves away at the block to bring something new into being. In the same way, we hammer away at the world we're given to bring something new into being. We re-appropriate the past and present to create the future - breath by breath."
SWITCHFOOT - comprising Jon Foreman (vocals/guitar), Tim Foreman (bass), Chad Butler (drums), Jerome Fontamillas (keys/guitar) and Drew Shirley (guitar) - will launch a world tour in conjunction with the release of Vice Verses. This weekend the band is hosting what is, to them, one of the most meaningful concerts of the year: the Switchfoot Bro-Am Presented By Hurley (http://www.switchfoot.com/c/bro-am). The Howls, The Romany Rye, The Silent Comedy and Jon Foreman & Friendswill perform at the concert/surf contest, to be held Saturday, June 18th, at Moonlight Beach in Encinitas, CA. An Auction Night Soiree (set for June 16th at a private La Jolla Farms residence) and a post-concert after-party at the nearby Belly Up Tavern featuring performances by Johnny Rzeznik (Goo Goo Dolls), Fiction Family and Little Hurricane round out the weekend's activities. Now in its seventh year, this year's Bro-Am will benefit the San Diego and Oceanside chapters of StandUp For Kids (www.standupforkids.org), a national nonprofit volunteer outreach organization dedicated to making a difference in the lives of at-risk, homeless and street kids. Since its inception in 2005, the Bro-Am has raised almost $500,000 for San Diego-based children's charities.
The track listing for Vice Verses is as follows:
1. Afterlife
2. The Original
3. The War Inside
4. Restless
5. Blinding Light
6. Selling the News
7. Thrive
8. Dark Horses
9. Souvenirs
10. Rise Above It
11. Vice Verses
12. Where I Belong
SWITCHFOOT Summer Tour Itinerary:
06/15/2011 Stone Mountain, GA Stone Mountain
06/17/2011 Del Mar, CA USA Del Mar Fairgrounds
06/18/2011 Encinitas, CA Bro Am 2011 - Moonlight Beach
06/23/2011 Mineral City, OH Atwood Lake Park
06/25/2011 Irving, TX KLTY Celebrate Freedom
07/05/2011 Milwaukee, WI WLUM Summerfest
07/09/2011 Doswell, VA Kings Dominion - Kings Fest
07/13/2011 Willmar, MN Willmar Civic Center Grounds
07/22/2011 Enumclaw, WA USA Enumclaw Expo Center
07/30/2011 Chicago, IL Ignite Festival 2011 - Fielders Stadium
08/05/2011 Midland, TX Rock the Desert Festival Field
08/06/2011 Gilford, NH USA Gunstock Mountain Resort - Soulfest
08/11/2011 Muskegon, MI USA Unity Festival
08/12/2011 Huntington, IN Huntington University
09/09/2011 Orlando, FL Universal Studios
09/10/2011 St. Louis, MO Six Flags St. Louis, MO
09/23/2011 Leesburg, VA Awakening Festival
###
For more info on Switchfoot, visit the JFH Artists Database.