DOVE AWARD WINNER CHERI KEAGGY PLANS NEW CD
Veteran Christian Music Artist Partners With Fans Via Kickstarter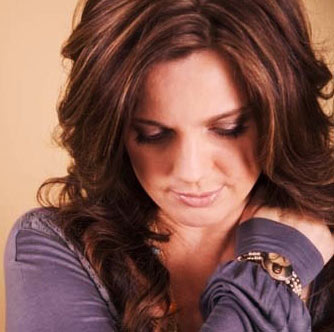 NEWS SOURCE: McCain & Co.
September 30, 2011
Franklin, Tenn. (Sept. 29, 2011) - Dove Award winner Cheri Keaggy is planning her eighth career album titled So I Can Tell, her first CD since the 2007 independent release Because He First Loved Us. The singer/songwriter has partnered with her fans in an innovative approach to fund the new project through Kickstarter, a popular "crowd-funding" platform for creative projects.
"Audiences have often commented on how much they enjoy when I sit at the piano and sing my songs in their purest form. Our goal is to create an honest, stripped-down recording that reflects the vulnerability of the songs written after a very difficult season in life," says Cheri Keaggy.
"I feel like God has given me some gold," she continues, "and now it's time for me to pour it out."
Keaggy, who has had nine No. 1 singles and three Dove Award nominations in addition to her Dove Award win during her 20-year music career, is working with guitarist extraordinaire and Gospel Music Hall of Famer Phil Keaggy, who is producing the new record.
"Kickstarter.com is a wonderful tool that helps folks like me raise funds for creative projects. And while God seems to be expanding my ministry to include more speaking and writing, right now, the project on the table is the next Cheri Keaggy CD. One of my new songs has God our Provider inviting us to 'come to Me, for I own the cattle on a thousand hills,'" says Cheri Keaggy, quoting Psalm 50:10. "I believe it! Join me on this journey as we believe God together to move kingdom money to do kingdom work."
Using a system of pledges and rewards, supporters worldwide have already pledged more than $18,000 during the past 45 days. With less than $4,800 left to reach the goal of $23,500, the current financial pledges represent more than 75 percent of the project's goal. The deadline to make pledges for So I Can Tell through Kickstarter is October 8 at 3:46pm EDT.
Pledges are taken on Cheri Keaggy's personal Kickstarter site and powered by Amazon, enabling backers' credit cards to be charged via a secure website when the goal is met. To learn more and watch a video message from Keaggy, visit kickstarter.com/cheri-keaggy.
For more information about Cheri Keaggy, visit cherikeaggy.com.
About Kickstarter:
Hundreds of individuals have raised capital through the Kickstarter business model, including Christian musicians Shaun Groves and John Schlitt, who earlier in 2011 raised the funds for the CDs they are currently recording. The film adaptation of Donald Miller's Blue Like Jazz, slated for a Fall release, received $345,992 (276% of its original goal) from more than 4,495 donors through Kickstarter to make it the largest crowd-funded film in history, according to Paste Magazine and Kickstarter's website.