THE ATTENDING and SATIRE JOIN BLOOD & INK FAMILY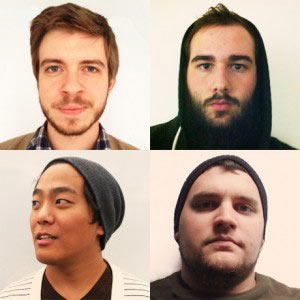 The Attending
NEWS SOURCE: Blood & Ink Records
October 19, 2011
The Attending have joined the Blood & Ink Records family! Started as a solo project by Corey Stroffolino (ex-Life In Your Way) and recording off and on over nearly 2 years, The Attending evolved into a full-fledged band and offer Are You Watching Closely? as their debut release (out 11/22 via B&I). These seven songs capture the bandís dynamic balance of indie sensibilities with more catchy rock elements, all topped off with intriguing lyrics. Are You Watching Closely? was recorded by Greg Thomas (Shai Hulud, Hostage Calm, Ambitions), mastered by Alan Douches, and features artwork by Charlie Wagers of Three Bears Design (Cool Hand Luke, Giants, Gifts From Enola).
A song from The Attendingís Are You Watching Closely? can be heard on the B&I Bandcamp here and preorders (including a special priced CD/shirt combo) can be purchased here.
FOR MORE INFORMATION ON THE ATTENDING, PLEASE VISIT THESE SITES:
http://www.twitter.com/theattending
http://bloodandink.bandcamp.com/
http://www.bloodandinkrecords.com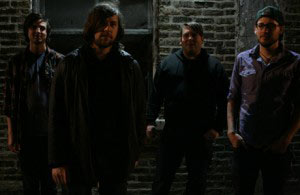 The Satire
In other Blood & Ink news... Blood & Ink Records has teamed with Chicago, IL based band The Satire to digitally release their new self-titled EP. Chaotic and energetic, this EP documents one of the craziest bands around. We have been friends with these guys for years now and itís awesome to finally be able to work with them.
The EP is available for download and streaming now via Bandcamp here and will be released via iTunes, Amazon, etc. next Tuesday, October 25th.
FOR MORE INFORMATION ON THE SATIRE, PLEASE VISIT THESE SITES:
http://www.facebook.com/thesatire
http://bloodandink.bandcamp.com/
http://www.bloodandinkrecords.com
*****