KIROS ANNOUNCES FULL LENGTH ALBUM; NEW SONG AVAILABLE FOR DOWNLOAD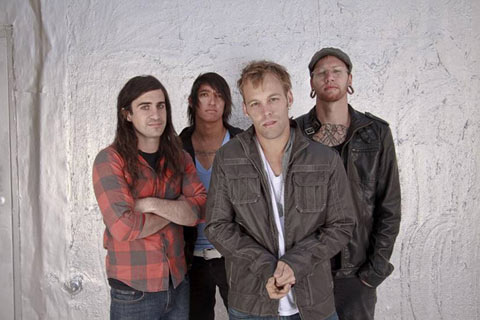 NEWS SOURCE: Century Media
December 13, 2011
FOR IMMEDIATE RELEASE ... DECEMBER 13, 2011 .... On February 7th, 2012 KIROS will release their Ain't No Grave Records debut full length, Lay Your Weapons Down. Produced by Mark Lee Townsend (Relient K, House of Heroes), the 10 song disc delivers a perfect blend of melodic rock, infectious hooks and faith-based lyrics. "Lay Your Weapons Down is the end result after fighting through crumpled pages, discarded chord progressions and melodies that never arrived, and crescendos that never peaked. It's the sum of years of searching for a sound and story that is fully ours to share and tell." Says vocalist Barry MacKichan. "We're pleased to share this story and sound, these songs that are meant to both stand on their own and as part of a cohesive journey. It's our hope that listeners will be able to lay claim to these songs and this story as their own."
Earlier this year while on the "Music With A Mission Tour", KIROS released Outlaws and Prodigals, a three song EP offering a small taste of what's to be featured on the upcoming album. MacKichan says, "This record contains our honest anthems. Every emotion, thought, failure and victory is reflected inside the lyrics. These songs were written during some of the hardest and painful times of my life, but also some of the most incredible and amazing. The record captures those highs and lows that make life the epic journey that it is."
"Unshaken," the first single from Lay Your Weapons Down is currently available as one of the featured free downloads on Fuse TV's website, here. In support of the upcoming release, KIROS will be on tour in early 2012. More details on the forthcoming run will be revealed soon.
For more information on KIROS, please visit:

www.facebook.com/kirosband
www.myspace.com/kiros
www.twitter.com/kiros
www.aintnograverecords.com
###
For more info on Kiros visit the JFH Artists Database.