JFH NEWS SHORTS FOR MONDAY FEBRUARY 20, 2012
News on David Curtis, Supertones, TobyMac, Family Force 5, DJ Maj, Brian McSweeney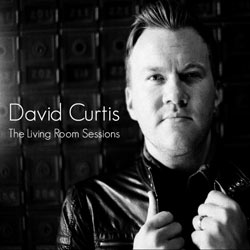 NEWS SOURCE: a Jesusfreakhideout.com report
February 20, 2012
>> Run Kid Run Vocalist David Curtis Releases Acoustic EP
Run Kid Run lead singer David Curtis has just released his debut solo project, a collection of acoustic tracks, titled The Living Room Sessions. Made up of four songs ("Falling," "For Your Glory," "Bless Thee," and "Home") and produced in his living room by Jon Wright, you can get the EP now on his bandcamp page for just $5.00. (Thanks to Adam S. for the tip)
>> Supertones To Perform At Major Summer Festivals
The O.C. Supertones are back at it and scheduled to perform at many of the major summer festivals this year, including both Creation Fests. Right now, they're giving away a live recording of the song "Supertones Strike Back" for free on NoiseTrade from their 2002 live album. Secondly, all of the tour dates that they're currently confirmed to play are posted in the events tab on their Facebook profile, which you can see at this link https://www.facebook.com/TheO.C.Supertones?sk=events. Finally, they're going to be launching a new website in 5 days: It should be up at 4 PM PST/ 7 ET this Friday, February 24th. (Thanks to Ian D. for the tip)
>> TobyMac Announces New Album Will Release In August
TobyMac has been hard at work on a new studio album (and, in the mean time, has a new remix record due out March 27th), and today he posted a 9 second snippet of some of the "funk" that will be heard on the record. His tweet read, "Hard at work on my August release (new studio project) Here's 9 secs. of funk we be boilin' up in the crock pot of music" with the following video link. More to come from Toby soon! (Thanks to Paul R. for the tip)
>> Family Force 5 Release Trailer For Short Film, "Vital Sign"
"Vital Sign" is an introspective short film by Isaac Deitz (director/editor of the Family Force 5 "Really Real Show") portraying bassist Joshua "Fatty" Olds's near-fatal battle with kidney failure amidst Family Force 5's 2009 Christmas Pageant Tour. Check out the very serious trailer for the short film here on YouTube.
>> DJ Maj To Release Sabbatical Transit: The Lost "Tape" March 1st
DJ Maj, who is probably most recognizable for touring with TobyMac as part of his Diverse City Band, is getting ready to release a new project, available for free download, March 1st. For the project trailer, visit his YouTube channel!
>> Brian McSweeney Plans New Solo Project
Brian McSweeney, who once fronted the band Seven Day Jesus and later toured as guitarist for Audio Adrenaline in their final months as a band, can currently be found working technical magic behind the scenes on tour with Third Day, but the singer/songwriter is getting ready to release a new solo project. Visit his Kickstarter campaign (which is now fully funded) for more information, a snippet of what you might be able to expect on the record, as well as details on how you can pitch in.
For more info on these artists, visit the JFH Artists Database.