The Ember Days Start Work On New Album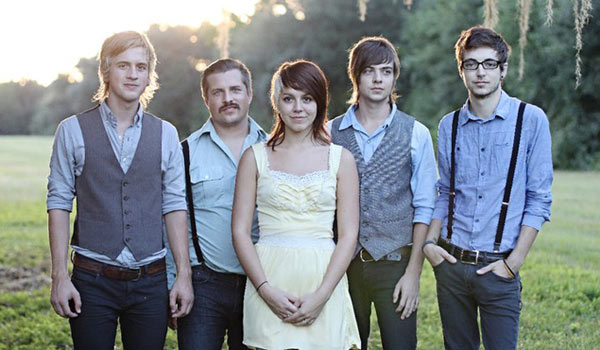 NEWS SOURCE: Come & Live!
July 9, 2012
The Ember Days are back from taking nine months off to spend time with their families and Jase and Janell to have baby Judah. Currently they are back on the road again playing Cornerstone Festival and dates through Indiana.
They are recording their 3rd full length album! In September they will be recording with Paul Moak (Lovedrug, Leeland, Relient K) and Ed Cash (Chris Tomlin, Kari Jobe, David Crowder Band). It's a dream of The Ember Days to have the opportunity to partner with these producers.
The Ember Days have spent the last couple of months preparing for this album and believe that these songs are their best songs yet. Paul and Ed are very excited to join them in making their best album to date and truly believe in the calling that The Ember Days have been pursuing over the years.
Just like the previous releases, they are asking you to partner with them in joining the mission to make this possible.
To learn more about this, go to their Kickstarter Page
# # #
For more info on The Ember Days visit the JFH Artists Database.