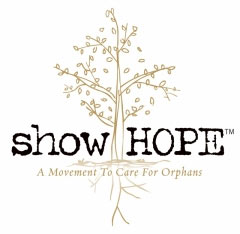 MARIA'S BIG HOUSE OF HOPE CELEBRATES
THREE-YEAR ANNIVERSARY, TAKES IN 500TH CHILD
More Than 800 Children With Special Needs Have Received Care Through All Three Of Show Hope's Special Care Centers;

Volunteer Medical Teams Continue To Visit and Perform Much-Needed Surgeries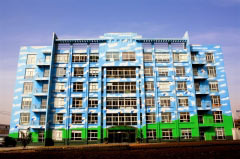 NEWS SOURCE: Merge PR
July 18, 2012
Nashville, Tenn - July 18, 2012 - Show Hope™ is proud to announce that this month commemorates the three-year anniversary of Maria's Big House of Hope. They have also reached another milestone as they celebrate the admission of the 500th child into their care, a one-year-old boy named Warren. Maria's Big House of Hope is located in Luoyang, China, and welcomed Warren earlier this month. Warren's complex heart condition is inoperable in China, but it is possible that it could be surgically corrected in the United States.
"We ask for prayer that a family will be able to adopt sweet Warren so that he might be able to have the chance of surgery and the best that life can offer him," shares Dr. Joyce Hill, who oversees the Show Hope Special Care Centers.
Maria's Big House of Hope, located in the Henan province, has provided care, love, and medical attention for 500 children with special needs. Within all three Special Care Centers located throughout the province, Show Hope has provided life-giving care for more than 800 children.
"Warren, as the 500th child to come into care at Maria's Big House of Hope, signifies the hundreds and thousands of children we hope to care for in the coming years, thanks to the generous support of so many amazing donors and supporters," shares Scott Hasenbalg, Show Hope's Executive Director. "We have the amazing opportunity to watch miracles happen as children who had no hope become stronger, healthier and happier children. As more donors join this work, we hope to open even more Special Care Centers as soon as we are able."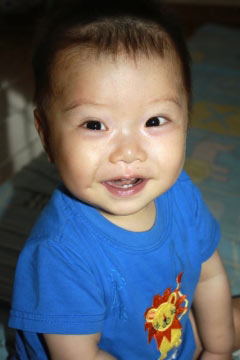 Warren, MBHOH's 500th child!
More About Maria's Big House of Hope
Maria's Big House of Hope (MBHOH) was named in loving memory of Maria Sue Chapman, the five-year-old daughter of Show Hope founders Steven Curtis Chapman and his wife Mary Beth. MBHOH provides the highest level of care for orphans with special needs, from newborn to age five. This quality care makes it possible for these children to thrive and increases the likelihood that they will be adopted. At 60,000 square feet and six stories tall, this medical care center is staffed by 248 nannies, nurses, and additional personnel who provide the daily care and medical attention these children desperately need.
During the course of three years, Maria's Big House has also established a pre-k/kindergarten classroom for the older children and a playground for all of the children to enjoy. The playground was funded by a private foundation that partners with organizations like Show Hope to create play spaces for children.
Many of the orphans cared for at Maria's Big House have been placed into forever families. To date, more than 60 children have been adopted into loving forever families. An additional 30 children are currently matched and are awaiting travel to their new home or have been processed for adoption and are awaiting a match.
Maria's Big House Of Hope has also welcomed numerous medical teams who have performed surgeries and physical therapy, volunteering their time and medical expertise. These teams have completed several cleft palate surgeries, as well as neurosurgical, dental, and orthopedic surgeries.
Along with Maria's Big House of Hope, Show Hope also provides for orphans with special needs in China through two additional Special Care Centers located in Zhengzhou and Jiaozuo, both also in the Henan province. These two centers currently care for 80 children at a time, and have already served 300 children since opening. These special care centers operate inside the state-run orphanages with the same quality care being provided at Maria's Big House of Hope.
For further information about Show Hope and Maria's Big House of Hope, to read testimonies, watch videos of the children and to find out how you can help, please visit ShowHope.org.
# # #