The Great Transparency Releases New Single "HOW TO LIVE"
Joins The Fighter Tour w/ Manafest and Ilia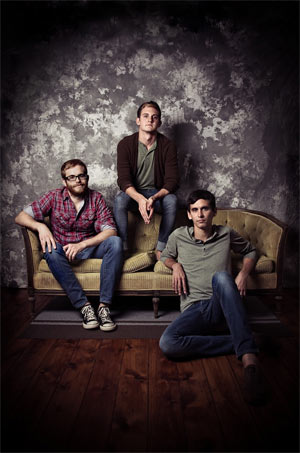 NEWS SOURCE: Razzbarry Records
August 21, 2012
(Razzbarry: Jacksonville FL) The Great Transparency (Razzbarry) is excited for every one to hear their new single "HOW TO LIVE."
"We couldn't be more excited for this release," says drummer Jameson Leasure, not just because it is the follow up to there last singles Rebuild Your Love and Chaos Parade that hit the Christian rock charts at # 1 and #11, it is the first release featuring the vocals of front man Zack Zaborski who Joined TGT in Sept of 2011.
For the song HOW TO LIVE, TGT went to Nashville to work with Award winning songwriter Aaron Rice (Toby Mac, Mandisa, Stephanie Smith,) who also produced the single.
"Aaron was amazing to work with he brought some of the best out of all of us" says Zaborski.
"How To Live" is scheduled to release to radio Aug 24 and the Digital release Sept 9. TGT will be performing this song when they join Manafest on The Fighter Tour.
Confirmed dates for The Fighter Tour with Manafest, The Great Transparency, Ilia
9/9- Bethany Community Church St. Catharines, ON
9/10- Down Town Baptist Arlington, VA
9/12- Shiloh UMC Cincinnati, OH
9/13- Stony brook UMC Gahanna, OH
9/14- Heritage church Sterling Heights, MI
9/15 -The Gear Franklin, IN
9/17- Berean Assembly of God Pleasant Hill, IA
9/19- Darren Patterson Christian Academy: Buena Vista, CO
9/21- The Church at Arrowhead: Glendale, AZ
9/23- Mill Creek Church: Modesto, CA
9/27 - Arizona Community Church: Tempe, AZ
ABOUT THE GREAT TRANSPARENCY
The Great Transparency (Columbus, Ohio) consists of band members Tommy Clingan, Jameson Leasure, and Zack Zaborski. The band is excited about their current single HOW TO LIVE as follow up of their last EP, Rebuild Your Love, with the title track quickly reaching #1 and Chaos Parade #11 on the Christian Rock Billboard charts.
ABOUT RAZZBARRY RECORDS
Razzbarry Records (Jacksonville, Florida) is an independent label and management company founded by Barry Blaze in 2007. Their current roster includes The Great Transparency, Temple Veil, Code of Ethics, and Blaze's solo worship venture as Barry Blaze.
###