Sarah And Jonny Macintosh Launch Online Company
Listener Kids
Provides Children With Christ-Centered Music Videos And Interactive Apps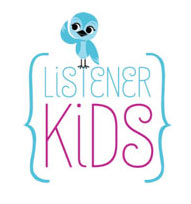 NEWS SOURCE: Merge PR
November 30, 2012
NASHVILLE, TENN- November 30, 2012- Singer/songwriter Sarah Macintosh and her husband, producer Jonny Macintosh have launched Listener Kids, an interactive, online company for children. Through Listener Kids, children can access Christ-centered and age-appropriate original content by way of music, videos and apps.
The Macintosh's created Listener Kids to teach children Christian values from the early stages of life. At this time, Listener Kids offers two music videos, "Jesus Loves Me" and "There Is A Star: A Christmas Song," featuring an original Christmas song by Sarah. "There Is A Star" debuted on YouTube November 9th and has over 27,000 hits already. To access the videos, visit the website, ListenerKids.com or click on the video below to view.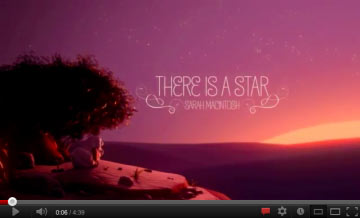 Listener Kids also offers two apps that coincide with the music videos, "Jesus Loves Me" and "There Is A Star: A Christmas Song." The Jesus Loves Me app features the music video, a sing and record karaoke to four styles of "Jesus Loves Me" and a memory card matching game. In addition, the app contains six animated shorts featuring characters from the video that teach Bible verses about God's love.
The There Is A Star app includes the animated music video and six coloring pages with characters from the video. Both apps are compatible with iPhone and iPad and are now available to download for free through the website or iTunes.
Read what parents are saying about the videos and apps:
"Jesus Loves Me is a cool app that is pure in content, easy to use for the kids (and parents) and given that our kids (5 and 3) love to jump on our phones and play games, this app gives them a cool opportunity to have fun growing in their understanding of scripture through the Jack and Scarlett memory verse section. Thanks to the creators for using their talents for God's glory!"
"Finally a Christian app for kids that is great. Make more apps!"
"There Is A Star app is just darling. My kids and I love the bells and beautiful voice. The animated video became our bedtime song/video to watch. It's so peaceful and precious. Can't wait for more apps to come!"
"'There Is A Star' is an amazing animated music video. The manger scene is incredible!"
ABOUT SARAH MACINTOSH:
Known for her work with progressive rock band Chasing Furies, Macintosh has three solo projects to her credit including the critically acclaimed Current, which released in March of this year, as well as 2011's The Waiters, The Watchers, The Listeners, The Keepers & Me. In addition to touring and collaborating with artists such David Crowder, Tim Hughes, Matt Redman, Vicky Beeching and Jars of Clay, she speaks and leads worship at churches around the country.
Until recently, her family made their home in San Diego, California, where Macintosh led worship for her father-in-law's church, Horizon Christian Fellowship. Now, this Texas native is now waking up in cities around the country for speaking/singing engagements as her family relocates temporarily, working with churches to impact local communities. Rather than simply making a cameo in the lives of the people they're ministering to, they are loving getting to know the Body of Christ on a more personal level.
# # #
For more info on Sarah Macintosh visit the JFH Artists Database.