MXPX SIDE PROJECT, ARTHUR, CALLS IT QUITS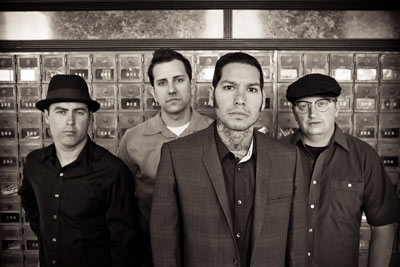 NEWS SOURCE: kellemack pr
March 1, 2013
The band (now formerly) known as Arthur is calling it quits after a decade together. Formed as a side project by the current and past members of Bremerton, WA, punk-pop band MxPx, Arthur began with the original line-up of Michael "Arthur" Herrera, Yuri "Zane" Ruley and MxPx stage tech Neil "Alexander" Hundt in 1997. Shortly after, Thomas "Edmund" Wisniewski joined, and Arthur took full form.
"Arthur was never a full time touring band, but we were a band none the less, which is why we're formally BREAKING UP," said band frontman Arthur. "It just doesn't make sense to keep doing nothing, so we've collectively decided to pursue separate creative endeavors."
The four-piece released their debut EP, Loneliness Is Bliss in 1999, the first through their newly formed independent record label, Rock City Recording Company. In support, they embarked on a two-week West Coast stint, their only tour as Arthur to date. The band members were a bit apprehensive as to how their punk pop fan base would react to their 50's doo-wop-inspired tunes. The change in musical pace resonated with MxPx fans, and in 2002, the quartet headed back into the studio to record their full-length, but the album was postponed due to MxPx's extensive tour schedule. It took until 2010 for the band to release their long-awaited debut album, Watch The Years Crawl By, which was well received by fans.
"We want to thank all of you that listened to our music and supported Arthur throughout the last decade," said Arthur, Edmund, Alexander and Zane. "We created music for you, and the best part is that our music will never die!"
###
For more info on MxPx visit the JFH Artists Database.