MERGE PR ANNOUNCES NEW PUBLICITY EXECUTIVE - ELIZABETH INGRAM
BOUTIQUE FIRM CELEBRATES SECOND ANNIVERSARY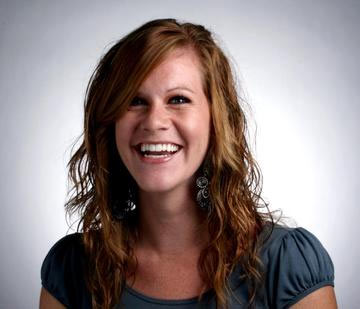 NEWS SOURCE: Merge PR
June 17, 2013
NASHVILLE, TENN. -June 17, 2013 - Merge PR, a boutique PR firm based in Franklin, Tennessee, is thrilled to announce the addition of a new Publicity Executive to their team, Elizabeth Ingram. Ingram comes to Merge PR with five years of experience as a PR and marketing practitioner at Erwin Penland, an advertising agency in Greenville, S.C.
Ingram's background consists of public relations and brand management. Past clients she has worked with include Bojangles', the Greenville Humane Society, Firehouse Subs, BI- LO, BI-LO Charity Classic, Lennar Homes and Michelin. Ingram, a graduate of Clemson University, was the recipient of Erwin Penland's Outstanding Newcomer Award in 2009.
"We are thrilled to introduce Elizabeth to the media and our clients," shares Merge PR co-owner Lori Mahon. "Elizabeth has great experience partnered with her passion for our clients, we know she is a perfect addition to our team. We are excited about what is ahead for Merge."
This month also celebrates the two-year anniversary for Merge PR. Co-owners Lori Mahon and Stacie Vining created Merge PR in 2011 by combining their respective boutique firms Overture Media and Vining Media Relations. The past year, they have been honored to be a part of projects for Hillsong, Audio Adrenaline, Jeremy Camp, Hawk Nelson, Josh Wilson, Sanctus Real, Mars Hill Music and most recently the inaugural K-LOVE Fan Awards.
About Merge PR:
Merge PR focuses to develop national campaigns for their clients involving multiple facets in the media world including television, radio, print, digital and social media. The firm handles publicity needs for music artists, record labels, authors, speakers, distribution companies, and non-profit organizations. Along with national press, Merge PR also specializes in local and regional publicity. Please visit the Merge PR website for updates and the current client information.
- ### -