Hardie Avenue will "Party at the End of the World" on September 17th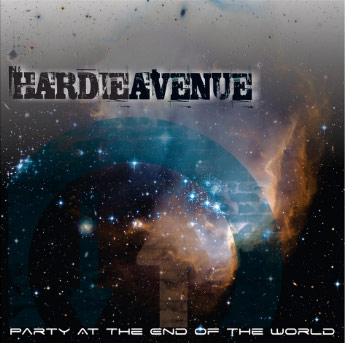 NEWS SOURCE: Nashville PR
July 17, 2013
(TULSA, Oklahoma) -- Christian pop/rock band Hardie Avenue will release their upcoming album, "Party at the End of the World," on September 17th via the band's own H. Ave Records with distribution through Elevate Entertainment. The debut single, "To Love Like You," is now available wherever digital music is sold, including iTunes and Amazon.com.
The Tulsa-based band was created in 2005, releasing a few independent projects. But in 2009, a renewed band stepped into the national spotlight with their Tate Records release, "Beautiful Words," which led to television appearances and opening spots for some of Christian music's top acts, including Disciple, Hawk Nelson, Family Force 5, Jars of Clay and many more.
In 2012, the band made the decision to go independent, releasing a self-titled EP and planning for their upcoming full-length album. With "Party at the End of the World," Yuriy Mayba (lead vocals/guitar), Dave Allie (bass/BGVs), Steve Allie (lead guitar) and Josh Harms (drums) have created a driving pop/rock album that is also getting attention at Christian radio stations nationwide.
"This band stands for unity," says Yuriy. "There are so many denominations but there is only one God. Until we come together in spite of our differences we will never show the love of Christ to people that need it. Hardie Avenue is made up of four guys who love God from different denominations but united at heart to preach the Gospel and show the love of God to the world."