Xist Music adds rapper phenom Gemstones to roster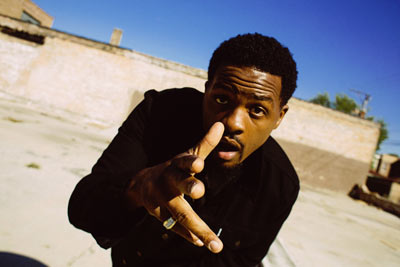 NEWS SOURCE: SOHH PR
September 30, 2013
Xist Music's recent Malaco partnership and subsequent relaunch means for many new faces joining the label in addition to a full label re-branding. Xist Music recently added former 1st and 15th recording artist, Gemstones, to their record label roster. Gemstones has built a solid following and appeals to a broad range of rap music fans both inside and out of the mainstream. That appeal is driven through his experiences in the mainstream such as appearances on the MTV program "My Block" and MTV2's "Suckerfree Countdown". Those accomplishments along with MTV and MTV2 airplay for "Got What You Need" have continued to propel this driven artist to new heights. "I'm just happy to be on board and a part of the team. I'm ready to work and do great things with these guys," says Gemstones
Xist Music is rebuilding its roster and Gemstones is part of the new and bright future for the label. "This is an artist I am proud we were able to bring to the team" says T. Black, CEO of Xist Music. "Gemstones is an exceptional talent and we're excited to partner with him."
Xist Music is wasting no time, as Gemstones is immediately heading into the studio to record an upcoming mixtape with the bulk of the production being done by Grammy winning producer extraordinaire J.R.
ABOUT XIST MUSIC
Xist Music is the recording label of Xist Worldwide, which produces innovative projects from our award winning artists, who are leaders in the inspirational urban music industry. XIST Worldwide was founded by Terverius Black and Sean Simmonds to become the leading producer of inspirational urban entertainment, lifestyle and media content. With properties in music, film, publishing and other lifestyle projects, Xist Worldwide acquires, produces, markets and distributes inspirational urban content.
For more information go to www.xistmusic.com
###