TYE TRIBBETT SCORES THREE GRAMMY NOMINATIONS LEADING THE GOSPEL/CONTEMPORARY CHRISTIAN MUSIC FIELD
TRIBBETT CELEBRATES HIS RECENT 8 STELLAR GOSPEL MUSIC AWARD NOMINATIONS IN TOP CATEGORIES INCLUDING ARTIST OF THE YEAR, CD OF THE YEAR, SONG OF THE YEAR AND MORE

Current Album GREATER THAN Consumer And Critical Hit With Rave Reviews From The New York Times And Los Angeles Times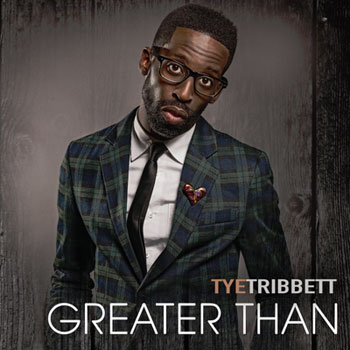 NEWS SOURCE: The J. Hardy Agency
December 10, 2013
(Newark, NJ - December 10, 2013) — Nominations for the 56th GRAMMY® Awards were announced last week by The Recording Academy and Motown Gospel/Kingdom Music recording artist Tye Tribbett scored three GRAMMY® nominations leading in the Gospel/Contemporary Christian music field among artists. Tribbett's hit single "If He Did It Before..Same God" garnered a Best Gospel/Contemporary Christian Music Performance and Best Gospel Song nomination. His chart-topping CD, GREATER THAN, is nominated for Best Gospel Album.
Just last week, Tribbett won a Soul Train Music Award for Best Gospel/Inspirational Performance and also snagged 8 Stellar Gospel Music Award nominations in top categories including Artist of the Year, CD of the Year, Producer of the Year, Song of the Year and more.
Tribbett's album GREATER THAN was released this summer to both consumer and critical praises by music critics from top newspapers including the New York Times and Los Angeles Times.
Tribbett's GREATER THAN CD debuted at #9 on Billboard's Top 200, #1 on Billboard's Top Gospel Albums chart and remained at #1 for four consecutive weeks. The CD also debuted at #4 on Billboard's Top Digital Albums chart.
Tribbett's current single, "If He Did It Before…Same God" continues to dominate the radio charts for over 40 weeks and currently is #6 on Billboard's Gospel Songs chart. The single has been supported by national TV appearances including the Stellar Awards and BET's Celebration of Gospel.
"Wow! I'm overwhelmed and so honored to be considered and recognized for such a prestigious award. I am humbled, excited and grateful. Thank you to all of the Grammy administrators and chairpersons for this opportunity and thank you God for this gift of music that I share with the World!", states Tribbett.
The 56th Annual GRAMMY® Awards will be held January 26, 2014, at Staples Center in Los Angeles and will be broadcast live on CBS from 8–11:30 p.m. (ET/PT).
###