Word Records Prepare To Unveil Veridia February 25
Debut EP, Inseparable, Available Today for Pre-Order at iTunes with an Instant Download of "We Are the Brave"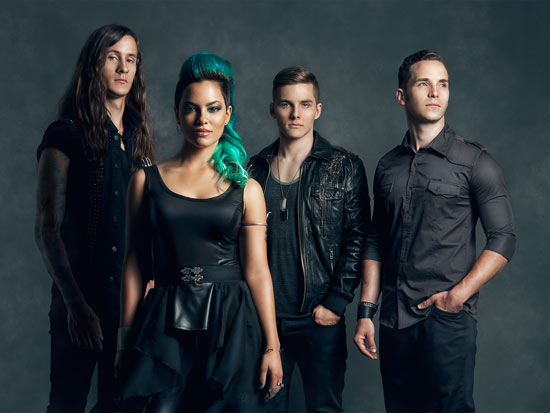 NEWS SOURCE: Word Records
February 19, 2014
NASHVILLE, TN – (February, 2014) – Word Entertainment is pleased to present dynamic new alternative rock band VERIDIA. Recently, the female-fronted group unveiled the cover and launched the pre-order for their new EP, Inseparable, at iTunes. Although the EP won't officially be released digitally until February 25, with the pre-order fans will receive an instant download of their new single, "We Are The Brave," hitting rock radio Friday. VERIDIA also released an official trailer to Inseparable.
VERIDIA - comprised of Deena Jakoub (vocals), Brandon Brown (guitar), Kyle Levy (drums) and Trevor Hinesley (guitar) – formed in Nashville in 2013. "VERIDIA means 'of truth,'" explained lead singer Deena. "It's our creed, to strive for raw honesty in all that we do, being true to ourselves, the ones we love and in our music." Susan Riley, A&R, Word Entertainment added "VERIDIA is a band that is filled with conviction and passion to bring hope to the hopeless as quickly as possible. It's an honor to get to work with a band that cares for their fans and truly wants to serve those who are hurting in any way."
Inseparable track listing:
We Are The Brave
Disconnected
Furious Love
Mechanical Planet
Mystery Of The Invisible
For more information please visit, https://www.facebook.com/veridiamusic / Follow: @VERIDIA / http://instagram.com/veridia
# # #
For more info on VERIDIA visit the JFH Artists Database.