SLEEPING AT LAST SLATED TO SCORE UPCOMING SHORT FILM "REVERSE"
"UNDER THE DOME" STAR MIKE VOGEL TURNS TO CROWDFUNDING FOR NEW SCI-FI FILM.

"REVERSE" IS EXECUTIVE PRODUCED BY WRITERS OF NEW LINE'S "THE CONJURING", HOPES TO PAVE WAY FOR FEATURE-LENGTH FILM.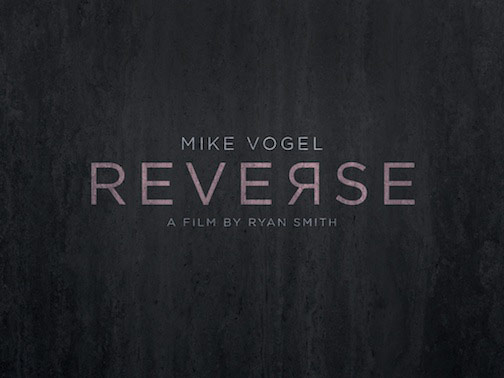 NEWS SOURCE: Biscuit PR
November 6, 2014
NASHVILLE, TN., November 6, 2014 - Under the Dome star Mike Vogel has partnered with filmmaker Ryan Smith on a new science fiction short film, titled REVERSE. The actor/producer is raising funds on Kickstarter for the short, with the hopes that it will pave the way for a feature-length version of the film.
Already signed on to the project is the acclaimed indie rock project Sleeping at Last. Sleeping at Last's music has an innate cinematic quality, and frequently sets the musical feel on TV and film, most recently on projects such as The Fault in Our Stars, Twilight: Breaking Dawn, Grey's Anatomy, and So You Think You Can Dance?, among many others. Sleeping at Last will be composing and performing all music for the soundtrack.
REVERSE stars Mike Vogel, who began acting in 2001 when he landed a recurring role on Fox's Grounded for Life. Since then, his career has continued to rise with appearances in such films as The Sisterhood of the Traveling Pants, Rumor Has It, Poseidon, Cloverfield, She's Out of Her League and The Help, and shows such as Miami Medical, Pan Am and Bates Motel. Vogel is currently preparing for his third season in the lead role on CBS's Under the Dome.
"REVERSE blends two worlds," Vogel says. "You have a sci-fi aspect of our story, which uses a time travel angle, but under that you have this very character- driven piece that wrestles with some difficult questions. I think the door is wide open to take this thing to a longer format and really get into some intricate detail."
Smith has directed several short films, music videos, and commercial spots. With his debut feature film After, the 31-year-old filmmaker ambitiously tackled a sci-fi thriller that seemed near impossible with limited resources, but quickly garnered accolades for its slick execution and exceptional cinematography.
Chad and Carey Hayes, the screenwriting team behind 2013's wildly successful The Conjuring, have signed on as Executive Producers on the short. This pair got their first break with a spec script that landed them a three-picture deal with Twentieth Century Fox.
Included in the Kickstarter pledge offerings is a download of the soundtrack by Sleeping at Last paired with a private link to screen the completed film for only $10. Other offerings in the REVERSE campaign include tickets to a private screening of the film, signed scripts and Associate Producer credits. As with all Kickstarter campaigns, these rewards are contingent upon the campaign being fully funded.
For more information, visit the REVERSE page on Kickstarter:
https://www.kickstarter.com/projects/1390848358/reverse-sci-fi-short-film-starring-mike-vogel
- ### -
For more info on Sleeping at Last visit the JFH Artists Database.