ADAM SAMS RELEASES
'TIGHTWIRE' MUSIC VIDEO
"Adam Sams is a talented songwriter with a unique way of weaving together
meaningful lyrics and creative melodies." - Drew Shirley (Switchfoot)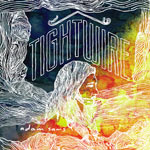 NEWS SOURCE: Adam Sams
December 2, 2014
AUGUSTA, Ga. - Dec. 1, 2014 - Singer/songwriter Adam Sams released the official music video for "Tightwire," the title track of his debut studio album, on Monday. The video is a collaboration with film producers Alex Taylor and Greg LeFevre and visual artists Alexandra Miller and Niki Zarrabi. It features Sams performing within a suspended visual art installation made up of various fragmented items. The piece is meant to convey broken, scattered pieces converging into something beautiful and whole. According to Sams, "The song itself is about finding meaning and purpose within the chaos and uncertainty of life."
Watch the official "Tightwire" music video on YouTube (http://youtu.be/dzpkgDGPl2g).
"Tightwire" is available now on iTunes (http://smarturl.it/TIGHTWIRE). CD and vinyl copies are available at http://adamsams.com.
Follow Adam Sams:
Website: http://adamsams.com
Facebook: http://facebook.com/adamsamsmusic
Twitter: http://twitter.com/adamsams
Instagram: http://instagram.com/adamsams
- ### -