Showbread is Showdead:
The Final Showbread Record Out Today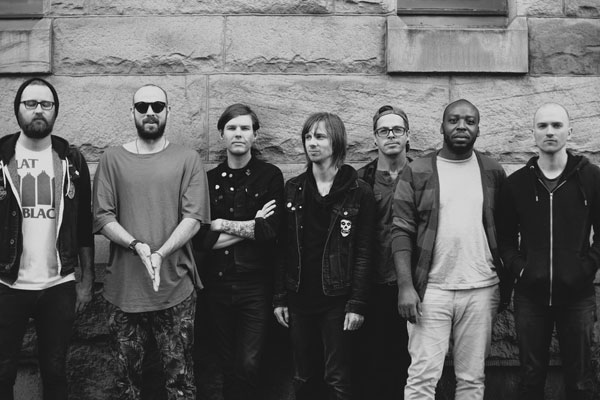 NEWS SOURCE: The Cadence PR
January 8, 2016
Today, rock band Showbread releases their final album, appropriately titled Showbread is Showdead. You can grab the album now on iTunes.
"Hermann Hesse once wrote, 'Who would be born must first destroy a world.' The trajectory of punk rock listlessness tends toward a sad and mostly overlooked decrescendo; once provocative artists fail to provoke, once powerful voices echo in an empty chamber. A once obstinate force stalls in the mud of obscurity, and so Showbread, surrounded on all sides, activates the self-destruct.
But the self-destruct, in this case, has a soundtrack. 43 minutes and 20 seconds of aggravated, concussive noise that brings an 18-year-old circle to a definitive close. Concerned not for some new voice, some abstracted concept, but preoccupied with words of closure, delivered in raucous rhythm nearly two decades in the making.
Raw rock kills one final time, and Showbread is Showdead."
-Vocalist Joshua S. Porter
Hear Showbread is Showdead HERE
Facebook.com/showbread
Twitter: @showbread
Instagram: @showbread
###
For more info on Showbread visit the JFH Artists Database.