THE QUIET SCIENCE
"THE REKINDLING OF THE STARS"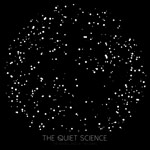 NEWS SOURCE: Biscuit PR
May 9, 2016
Merritt Island, FL - The Rekindling of the Stars, the third album by The Quiet Science, is available in stores and online now.
To celebrate, the band will be performing a free album release show at 7:00pm on May 29 at Georgianna United Methodist Church in Merritt Island, FL.
The Rekindling of the Stars explores themes of hope, renewal and wonder, making the project the band's most lyrically worship-driven album. While staying true to their signature story-driven, ethereal landscapes, the songs have been crafted to find equal acceptance to those seeking a musical backdrop to their personal devotions as well as in a corporate church setting.
This worship focus drives the story of the debut single "Bonfires." Daisy Walter's haunting voice proclaims, "It's Your word, that lights bonfires in the hearts of men. It's Your touch that dries our tears time and time again. It's the infinite beauty of your grace. Undying love beyond our wildest dreams that sparks the flame to burst anew, our hearts ablaze to burn for You..."
The new video for "Bonfires" can be viewed below:
Nathan Walter, frontman for The Quiet Science, shares, "At this point in our lives, we wanted to write songs about restoration and hope. We wanted to create an album that was purely focused on worship. By acknowledging the hope we have in Him, we become brighter like a star that's light cuts though a dark sky."
The Rekindling of the Stars by The Quiet Science, available May 6 in stores and online at http://www.thequietscience.com/
Stay tuned to social media for more information:
Facebook: https://www.facebook.com/quietscience
Twitter: http://twitter.com/quietscience
YouTube: https://www.youtube.com/user/QuietScienceMusic
Instagram: https://www.instagram.com/thequietscience/
###