GROUP 1 CREW DEBUTS NEW MUSIC VIDEO FOR "PEOPLE OF A SECOND CHANCE"
New Album, POWER, Releases July 29, Pre-Sale Available Now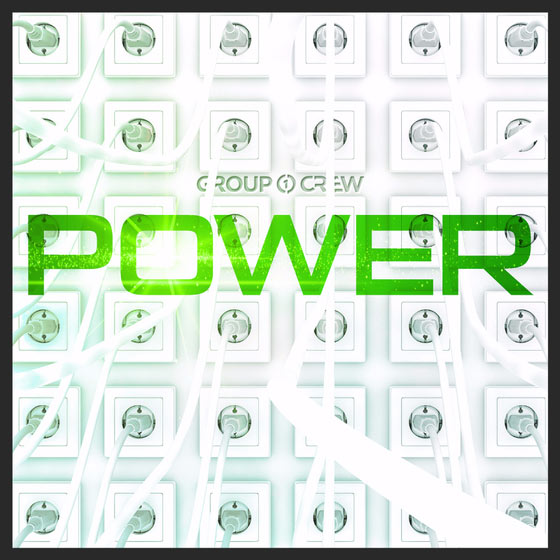 NEWS SOURCE: Merge PR
May 18, 2016
18 May 2016 - Nashville, Tenn - Just last week, the second song "People Of A Second Chance," from Group 1 Crew's upcoming album, POWER, released. This week Group 1 Crew's Manwell Reyes revealed the song's video sharing, "I'm so excited to release 'People Of A Second Chance,' a song I wrote for an anti-human sex trafficking organization called Unlikely Heroes. I wanted to write an anthem that would shed light on the issue and bring awareness to this amazing ministry that is doing real work! I want to use every resource I have to help raise money and bring attention to this horrible reality. I hope you all are inspired by this song and know that you are never too small to make a difference!"
Be sure to watch this important video by clicking below:
Unlikely Heroes is an organization that provides safe homes and restoration for child victims of sex slavery. They have teams on the ground in high-risk areas working to rescue kids out of sex slavery in the Philippines, Thailand, Mexico and right here in the U.S. Unlikely Heroes also operates restoration homes that provide housing, safety, food, medical care, education, like skills and therapy to rescue children. Through awareness and prevention campaigns, their teams have educated over 20,000 people on the issues of human trafficking and how to respond. Find out more at UnlikelyHeroes.com.
With three No. 1 singles, six top 5 radio hits and music featured on MTV, VH1, NBC and Fox to name a few, five-time Dove Award-winning Group 1 Crew will debut their fifth full-length studio album POWER on July 29 (Fervent Records). The pre-sale for the album is available now, where every advance purchase will include an immediate download of the title track "Power" and "People Of A Second Chance." Visit iTunes to find out more.
Group 1 Crew just wrapped their tour with Reyes' wife Anjelah Johnson on the Bon Qui Qui Tour. For the latest information, visit Group1Crew.com.
POWER song listing:
1. Power (feat. My Kid Brother)
2. Phenomenal
3. 20/20
4. Download (feat. Anjelah Johnson & Glory)
5. Wake Me Up (Amnesia)
6. Bad Day (feat. Mr. Ree)
7. Take It All In
8. Burn (feat. Lauryn Taylor Bach of 1GN)
9. Mona Lisa
10. On Again Off Again
11. I Know (feat. Jor'dan Armstrong)
12. Set Sail
13. Inevitable (feat. Chris Cleveland)
14. People Of A Second Chance
15. Best Is Yet To Come
16. Hold Back The Rain (feat. Jason Walker and Bethany Cruz)
FIND OUT MORE BY VISITING GROUP1CREW.COM
###
For more info on Group 1 Crew visit the JFH Artists Database.