FOREVERMORE
ANNOUNCE INTEGRAL ALBUM RELEASE TOUR!
WITH KINGDOM OF GIANTS & DARKNESS DIVIDED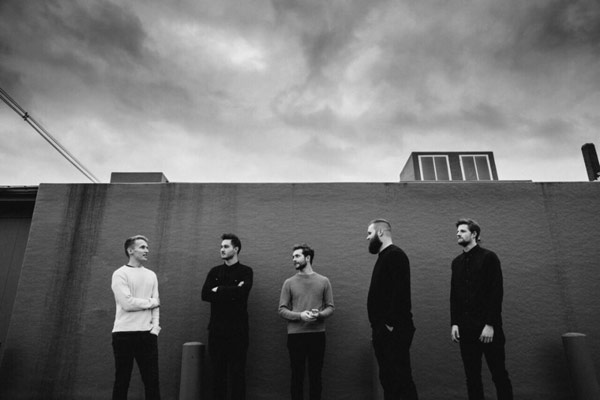 NEWS SOURCE: JG PR
June 15, 2016
Solid State recording artists Forevermore have announced a summer tour in support of their new album. The Integral album release tour will run from early July to early August and will hit both coasts! Joining the Indianapolis metal-core unit on tour will be Kingdom Of Giants (InVogue Records) and Darkness Divided (Victory Records).
Last week Forevermore announced the July 22nd release of their album by launching a video for the first track "Nascent" (Directed and Edited by Orie McGinness and Bryan Kirks at Enlighten Creative Studios).
Watch official video for "Nascent" Here:
Equally explosive as the band's sound is the concept behind the album. As guitarist Jared Storm reveals "the concept behind Integral has to do with the development of the human mind – how it changes and evolves over time. It is based on the theory of Spiral Dynamics, which tells us that humanity has gone through a series of major shifts in our way of thinking. The record follows the perspective of a man who has been granted immortality, allowing him to witness and embody these shifts in thought patterns through each stage of human history."
Forevermore is rounded out by Michael Taylor (guitar/vocals), Haydan Darnall (bass), Sammy Vaughn (drums) and Kramer Lowe (vocals, formerly of Onward To Olympas). Originally forming in 2009, the group released two independent albums before signing to Solid State Records. Their label debut Telos was released in 2014 and tours followed with groups including Norma Jean, Emery, Sleeping Giant, He is Legend, Red Jumpsuit Apparatus, Wolves at the Gate, & I, The Breather.
Integral Album Release Tour
Note: Kingdom Of Giants appear on tour from 7/10-8/6
Darkness Divided on all dates
07.10 • Spartanburg, SC @ Ground Zero
07.11 • Atlanta, GA @ Masquerade
07.12 • Orlando, FL @ Tha Haven
07.13 • Tallahassee, FL @ 926 Bar
07.14 • Nashville, TN @ Rocketown
07.15 • Charlotte, NC @ The Rabbit Hole
07.16 • Raleigh, NC @ Southland Ballroom
07.17 • Lancaster, PA @ Lancaster Convention Center
07.19 • Pittsburgh, PA @ Smiling Moose
07.20 • Toledo, OH @Franky's
07.21 • Clarksville, TN @ The Warehouse
07.22 • Indianapolis, IN @ Hoosier Dome
07.23 • Somerset, WI @ Sunshine Festival
07.24 • Berwyn, IL @ The Wire
07.26 • St. Louis, MO @ Fubar
07.27 • Little Rock, AR @ Rev Room
07.29 • Tulsa, OK @ The Vanguard
07.30 • Dallas, TX @ The Door
07.31 • Abilene, TX @ The Solution
08.02 • El Paso, TX @ Mesa Music Hall
08.03 • Tucson, AZ @ The Rock
08.04 • Anaheim, CA @ Chain Reaction
08.05 • Los Angeles, CA @ White Oak Music Hall
08.06 • Las Vegas, NV @ Eagle Aerie Hall
08.07 • Phoenix, AZ @ The Underground
08.09 • Albuquerque, NM @ The Jam Spot
08.10 • Denver, CO @ City Hall
08.11 • Omaha, NE @ Shamrocks
08.12 • Des Moines, IA @ Vaudeville Mews
Pre-order Integral here: http://smarturl.it/solidstore
More Info: http://www.forevermoreband.com/
###
For more info on Forevermore visit the JFH Artists Database.