GAWVI RELEASES "LATE NIGHTS" VIA REACH RECORDS
ANNOUNCES FORTHCOMING EP, LOST IN HUE, AVAILABLE JULY 29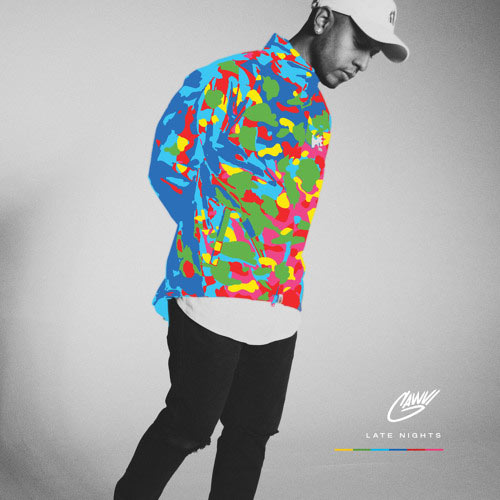 NEWS SOURCE: Reach Records
July 20, 2016
(Atlanta, GA - July 20, 2016) - GAWVI, a name that is instantly recognizable to many within the world of hip-hop, marks a change in his musical career with the release of a dance-infused cut, "Late Nights" - out now via Reach Records.
Under the tutelage of Rodney Jerkins and Pharrell, GAWVI rose to prominence working on the Grammy nominated hip-hop album, Anomaly by Lecrae, as well as on Andy Mineo's Billboard 200 album, Uncomfortable. Having honed his craft over the past 5 years, receiving praise from Esquire to MTV, GAWVI is now taking a defiant leap into a career as a solo dance artist with "Late Nights."
Beginning with a distinctly hip-hop quality, the introduction soon materializes into a 2-step chord driven build-up, before dropping into a fast-paced and uplifting chorus. Structurally running parallel to GAWVI's journey as a producer - transitioning from hip-hop to dance - he employs a thumping kick and a jazz-flute top line to create this summer's smash hit. The first single from GAWVI's debut EP, Lost In Hue, and a taste of things to come, "Late Nights" will both surprise and excite GAWVI's already loyal and far-reaching fan base.
Lost In Hue, available digitally on July 29 via Reach Records, is the first of two EP's to be released from GAWVI this summer.
Stay up to date with all things GAWVI via GAWVI.com
About Reach Records: Reach Records is an independent record label founded in 2003 and co-owned by Ben Washer and two-time GRAMMY Award winning hip-hop artist Lecrae Moore. The Atlanta-based label recently expanded offices to New York City and is home to six recording artists including Lecrae, Andy Mineo, Gawvi, KB, Tedashii and Trip Lee. Since its beginnings as a startup to selling over 2.8 million albums, Reach's purpose remains the same: To change the way people see the world. For more information on Reach Records, visit www.reachrecords.com.
###