Noisey Documentary Exclusively Featured Creation Festival Northeast In "I Saw The Light"
Full-length documentary film available now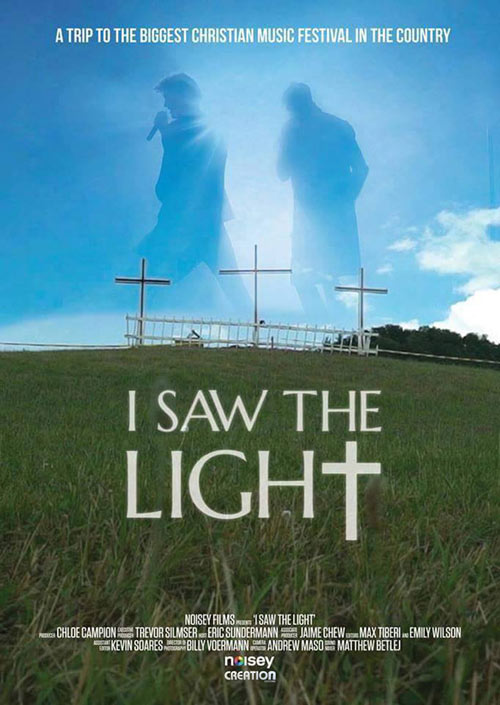 NEWS SOURCE: The M Collective
January 23, 2017
Nashville, Tenn. (Jan. 24, 2017) - The nation's largest outdoor Christian music festival, CREATION FESTIVAL NORTHEAST, became the exclusive host for mainstream media news outlet VICE MEDIA as they set out to produce the documentary film feature "I Saw The Light" on Christian Music in the Festival environment. NOISEY, the online daily music channel of VICE Media, traveled to the Creation Music Festival to film the documentary and catch a glimpse of the inner workings behind the Christian music industry. Watch the full-length documentary, here.

Taking viewers on a journey with Youth Pastor Steve Price and his youth group, "I Saw The Light" follows the troop on an adventure from the outskirts of Baltimore to the middle of Pennsylvania in God's Country. The documentary finds the characters packing up to attend Creation Festival, following the group all the way through the mosh-pit to the candle lighting ceremony.

"Youth ministry to Millennials and Gen Z is constantly changing," said Creation Festival Director Ben Comer. "Creation's broad array of music, Bible teaching, recreational activities, all at a heavenly venue, leads to unlimited opportunities for students to experience Christ's transforming power in their own lives."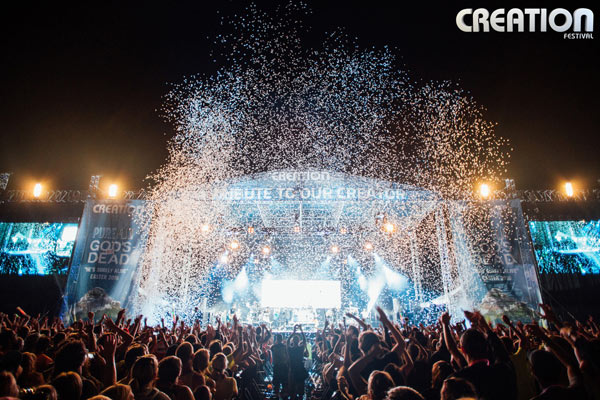 The 35-minute piece—which also inspired an article for VICE's music issue—is produced by VICE's Chloe Campion and hosted by Noisey's editor-in-chief, Eric Sundermann. Through conversations with GRAMMY® winning pop duo for KING & COUNTRY and rapper Andy Mineo—along with speakers from the 50,000+ attended festival—the documentary takes a thoughtful look at the world of Christian music, belief, growing up, and Jesus Christ.

"Creation has always been dear to the heart of our family, first with our sister Rebecca, and now with our band performing at the festivals," shared Luke Smallbone of for KING & COUNTRY. "The unity of singing below the banner that says, 'A tribute to our Creator' summons up the purpose behind what Creation is all about, but also what we endeavor to do with our music. We are honored to be a part of this project!"

Noisey is no stranger to the music industry with VICE TV, music channels, and a social media following in the millions. "I Saw The Light" has become one of the first inclusions of Contemporary Christian music on the website.

Pastor Harry Thomas, co-founder of Creation Festival stated, "We didn't know what to expect so we just welcomed their team and did what we always do at Creation. Our theme has always been 'To Give Tribute to Our Creator.' Our desire is and will continue to be to exalt the Lord and have people drawn to Him."

The superb narration and commentary of Eric Sundermann and the incredible production work of Chloe Campion and her crew, places the viewer right in the moment. The truth-saturated testimonies of the youth group members and attendees interviewed are nothing short of life-giving. For more information on "I Saw The Light," visit: www.creationfest.com.


About Creation Festival
Creation is one of the longest running Christian music festivals. Launched in 1979, Creation Festival was born out of the heart and vision of Pastor Harry Thomas and his wife Margery to reach the youth through Christian music. Creation Northeast is currently held at the Agape Farm in Mt Union, PA, set in the beautiful destination of the Allegheny Mountain range. Creation Northwest launched in 1998, is currently held at the Benton County Fairgrounds, in Kennewick, WA, set in beautiful eastern Washington State.

Creation's Mission is to bring TRIBUTE TO OUR CREATOR, by providing evangelistic events that offer kids of all ages opportunity to gather in community, to worship, experience fellowship, enjoy God's beautiful Creation and to encounter life-changing moments. We hope to inspire lasting and active change in our hearts through the love of Christ by His Holy Spirit, walked out through discipleship in the local church.

For more information:
Toll Free: 800-32-6921
www.creationfest.com
Creation Northeast 2017: June 28 - July 1 • Agape Farm • Mt. Union, PA
Creation Northwest 2017: July 13 - 15 • Benton County Fairgrounds • Kennewick, WA

Get Connected With Creation Festival
Website // www.creationfest.com
Facebook // www.facebook.com/creationfest
Twitter // www.twitter.com/creationfest
Instagram // www.instagram.com/creationfest
###
For more info on for KING & COUNTRY visit the JFH Artists Database.
For more info on Andy Mineo visit the JFH Artists Database.