Joel Vaughn Releases New EP, Surrender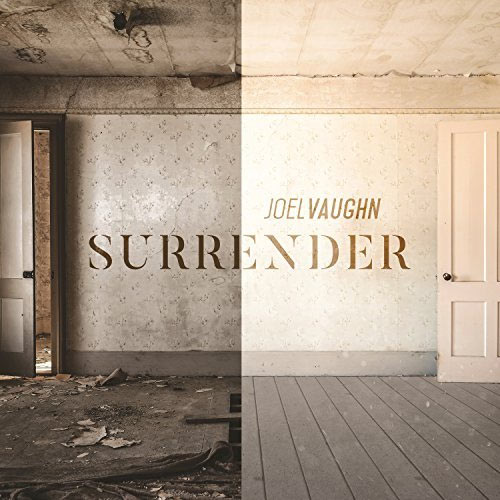 NEWS SOURCE: DREAM Records
January 27, 2017
Los Angeles, CA -- Joel Vaughn releases his second EP, Surrender, today. Leading up to the album's release, Joel pre-released his album on iTunes and via his IndieGoGo profile which awarded fans the opportunity to getting their names in the album's credits, a chance to write a song with him and an exclusive acoustic show.
"What if we could let go of our fear and truly trust God even when it's hard to? What could He accomplish through us, our families, our cities, our nation, and the entire world? We need only to surrender to his will." - Joel Vaughn
Media outlets have poured in their support for Joel's new album touting his new EP as "pulsing" (CCM Magazine), "heartfelt" (365 Days Of Inspiring Media), and "infectious" (CrossRhythms).
Supporting the new album, Vaughn will be performing at various summer festivals and is one of the feature artists in the 2017 The Millennial Tour".
Check out his new single, "As You Are"
"One in a Million (feat. Matthew Parker)":
Surrender Track listing:
As You Are
One in a Million (feat. Matthew Parker)
If I Trust In You
Every Alley of My Heart
All Things New
For more information about Joel Vaughn go to: www.DreamLabelGroup.com and www.JoelVaughnMusic.com

iTunes | Spotify | Amazon | Apple Music | Google Play
ABOUT JOEL VAUGHN:
Joel Vaughn is a singer, songwriter & worship leader based out of Nashville, TN. His label debut EP, "Kinetic" shows him in a whole new light—with ultra-smooth, effortless vocals and cleverly written pop tracks—now ready to take on the nation with God's message of hope, love, and desire to draw all to Him.
ABOUT DREAM RECORDS:
DREAM was founded in 2008 to provide artists with a genuine approach to how real artist development should be done. By allowing for a partnership as a business model, DREAM artists empower themselves to develop and carry out a real vision for their lives as they affect other people's lives with their music and message. Incorporating social media, press, radio and touring, DREAM is helping its artists grow together as a family.