Electro-Pop/Dance Artist GAWVI Announces Debut LP We Belong Set For Release March 31
First Single "Closer" Impacts CHR Radio March 3, Available Now With Album Pre-Order Launch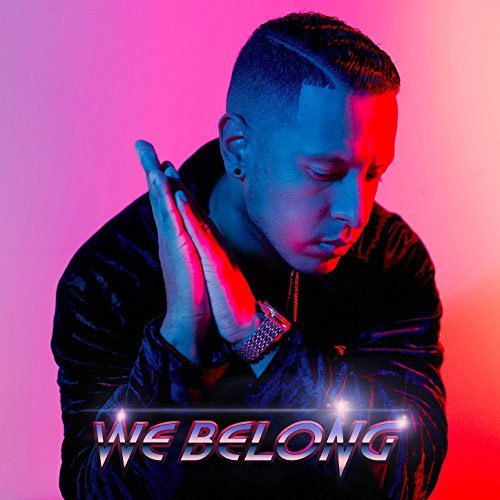 NEWS SOURCE: Reach Records
February 24, 2017
(Reach Records; Atlanta, GA; February 24, 2017) - Today electro-pop/dance artist GAWVI releases "Closer," the undeniably fun and reverent first single from his newly announced debut album, We Belong. "Closer," which impacts CHR radio on March 3, is available at all DSPs today alongside the release of the lyric video and album pre-order launch. The worshipful track is addictive with its synth-pop bounce and displays GAWVI's tight grasp on today's musical landscape.
After almost a decade of crafting chart-topping gems as a hip-hop producer, GAWVI stepped out as a solo artist in 2016 unleashing two EP's – Lost in Hue and Holding Hue – the former which hit #2 on the Billboard Dance/Electronic charts. Garnering upwards of 2.5 million Spotify streams to date, the projects re-introduced GAWVI as a force to be reckoned with and singles like "Late Nights" and "In the Water," which peaked at #1 on the Hot CHR Top 40 chart, helped take GAWVI to new audiences solidifying him as the next big up-and-coming act in EDM and CCM.
With last year's lauded EPs, GAWVI now looks ahead to his debut LP We Belong. An earnest statement of acceptance that is apropos for our time, We Belong does much to prove GAWVI's staying power not only as a producer but also as a full-fledged artist with something to say, "What I do is just an extension of who I am. And We Belong is my heartbeat, it's my declaration that everyone has a unique purpose and plan." From start to finish, We Belong overflows with a clear and unwavering sense of mission where faith and self-love reign. "There's a lot of power that comes from knowing who you are," GAWVI adds. "Only then can you start making an impact in your world. That's what this album is about." We Belong is set for release via Reach Records on March 31 and is available now for pre-order.
We Belong Pre-Order
iTunes | Apple Music | Amazon | Google Play
GAWVI is currently performing as a special guest on The Misadventures Tour with Social Club Misfits. For more information and to stay up to date with GAWVI visit GAWVI.com and follow @GAWVI on Facebook, Twitter, Instagram and SoundCloud.