Derek Minor Prepares for Blast Off on 'Astronaut' Featuring Deraj and Byron Juane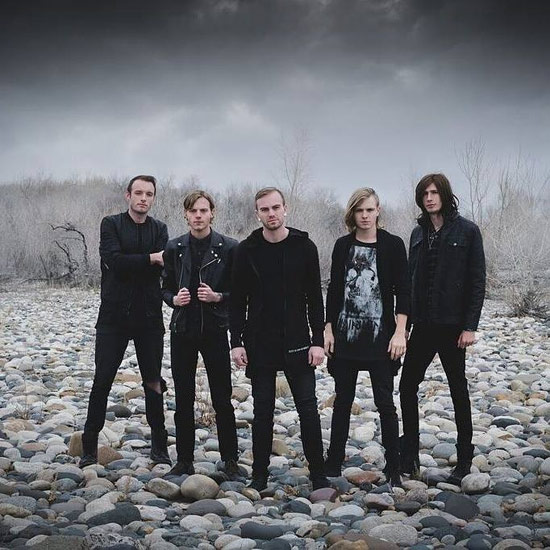 NEWS SOURCE: Century Media
July 28, 2017
Wyoming-based Metalcore outfit RIGHTEOUS VENDETTA have unveiled a new music video for their song "Weight Of The World". The video debuted yesterday on Alternative Press and is for the current single off the band's new album, Cursed, which dropped back in March on Century Media. Speaking about the concept behind both the song and the video, the members of RV comment:

"'Weight Of The World' is an anthem that we feel a lot of people can relate to. No matter what your situation is, everyone has times where they do their best to keep it all together, but everything seems like it's crashing around them. We wanted to portray that tension visually, and Orie and the Enlighten Creative team really helped us achieve that. We all meshed and had the same goal to create the vibe that would allow the listener to feel that much more connected with the song."

Fans can also see RIGHTEOUS VENDETTA performing at Riff Fest in Clarkston, Michigan on September 29th alongside Rob Zombie, Five Finger Death Punch, Halestorm, Pop Evil, Fozzy and many others! Tickets are on-sale now here.
About Righteous Vendetta:
The two years Righteous Vendetta spent crafting Cursed was time well spent. "We put a lot of pressure on ourselves to write 'hits' at one point," the band's frontman confesses. "If you get too much into that mentality, you can start to lose yourself. So as we made Cursed, we focused on what we were when we started: a metal band. And we wrote a metal album."

Cursed is the soundtrack to Righteous Vendetta's overall mission statement. "We've always wanted to have a positive influence on people's lives, but in a real way," Hayes explains. "We want to connect with people, find common ground, and develop real relationships that aren't superficial.
RIGHTEOUS VENDETTA Online:
Official Website: righteousvendetta.com
Facebook: facebook.com/righteousvendetta
Instagram: instagram.com/righteousvendetta
Twitter: twitter.com/rvmusiconline