Natasha Owens to Donate All Proceeds from New Album "We Will Rise" to Hurricane Harvey Flood Relief Efforts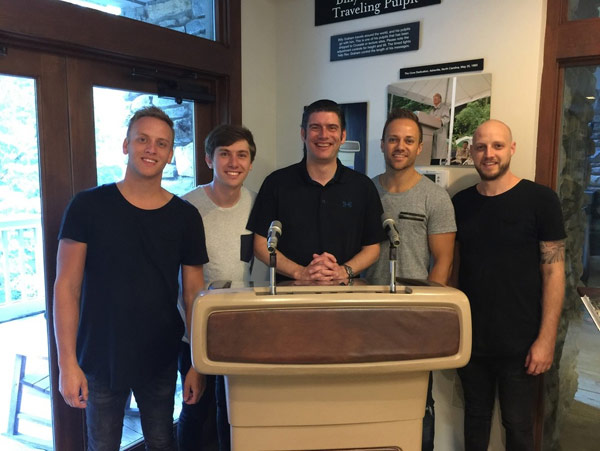 Left to Right: Jordan Janzen, Larry Abrams, The Color; Will Graham; James Shiels, Tyson Unrau, The Color

NEWS SOURCE: Bozeman Media
August 31, 2017
Nashville, Tenn. (Aug. 31, 2017) ---- Award Winning pop group The Color, continues a rapid climb up the Billboard charts with their new single "Surprise." The song is currently No. 35 on the National Audience chart, and has received new adds from WONU/Chicago, WJIE Louisville, Ky., and KFLR, Family Life Network. The good response comes on the heels of the band's successful radio tour last week that included stops in Birmingham, Ala., Asheville, N.C. and Greenville, S.C., among others. The Color also made a stop at The Cove at the Billy Graham Association in Asheville, to visit with their friend Will Graham, where they posed at a podium that Will's grandfather used in the 1970's. The group has partnered with the Billy Graham Association for several Canadian events, where they led worship and played a concert set. Will has attended most of the Canadian revivals, and The Color and Will are scheduled for another event in Charlottetown, Prince Edward Island this November.
The Color will be heading to Momentum next week for the radio conference in Orlando, Fla, where they will continue to meet with radio, press, industry executives and artists. Following the event, the group will be heading back to Canada for upcoming tour dates before lining up their U.S. tour in early 2018. For continued updates on the band; www.thecoloronline.com, https://www.facebook.com/thecolormusic, www.twitter.com/thecolortc, www.instagram.com/thecolortc.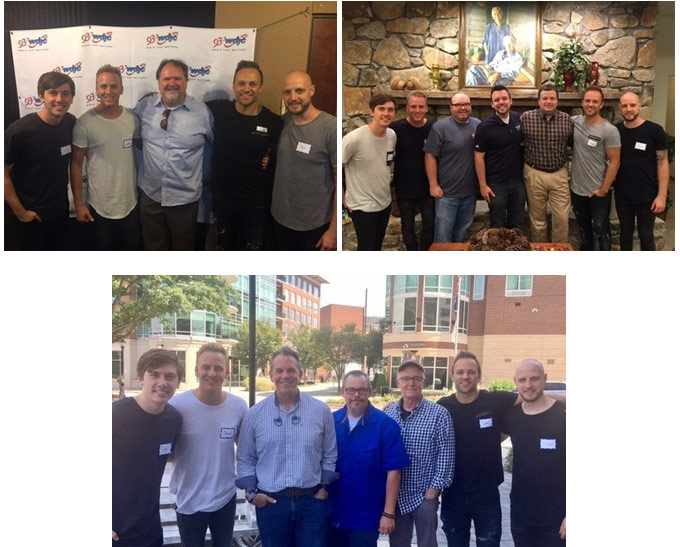 Photo No. 1: The Color with Justin Brown, WDJC/Birmingham, Ala.
Photo No. 2: The Color with Jonathan Unthank, Jon Wood, John Owens, WMIT/Asheville, N.C.
Photo No. 3: The Color with Rob Dempsey, Brian Sumner, Jim Mann, HIS Radio Network, Greenville, S.C.
###