7Core Music Announce Signing of Tina Boonstra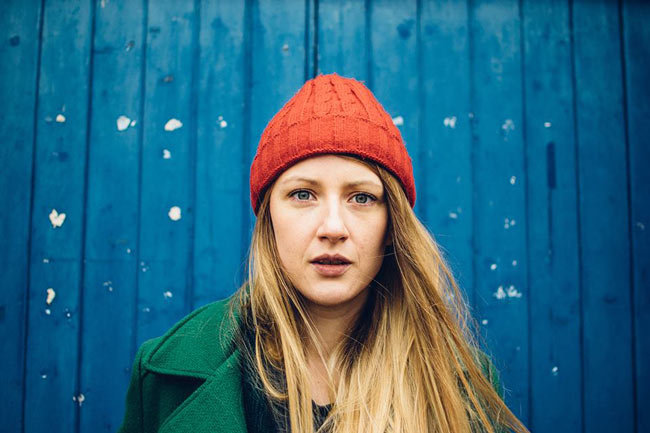 NEWS SOURCE: 7Core Music
October 9, 2017
October 9th 2017 ... 7Core Music are excited to announce new signing Tina Boonstra.
Growing up as a songwriter in a missionary family, Tina expected her songs to find their home in the church halls she was so familiar with, but it wasn't until she began performing on the London open mic circuit that she cut her teeth as a performer and honed her craft into a treasure trove of songs with a depth and emotional intensity reminiscent of Damien Rice, PJ Harvey and John Mark McMillan.
'When I started songwriting I wrote about a lot of different things, but in the back of my mind I always thought that I'd end up writing for churches. Then when I got older I started showing this music to people but no one seemed very interested in what I was writing and so I was left with a notebook full of songs that weren't being sung by anyone.
Eventually I decided that if no one was going to sing my songs in church I'd go and find somewhere else to play them. So I started playing open mic and acoustic nights in and around London. I started off playing the few pop songs I'd written but I slowly realised that I wanted to sing about more than that. I wanted to sing about what it was like to live in a city that is constantly asking for more and more of you and at the same time telling you, you're not enough. I wanted to sing about faith and doubt, and the very real struggle to feel anything apart from completely numb.'
7Core Music director Trevor Michael said 'Throughout our time as a record label we've always tried to work alongside artists who have their own unique sound, with something fresh to say not only to the church but also those outside the church walls. Tina fits that brief perfectly. We're big fans and really pleased to welcome her to the 7Core family.'
A 6 track EP is expected early 2018, with the first single 'Prodigal' scheduled for release later this year.
###