Michael W. Smith Announces SECOND New Album, For Release Feb. 23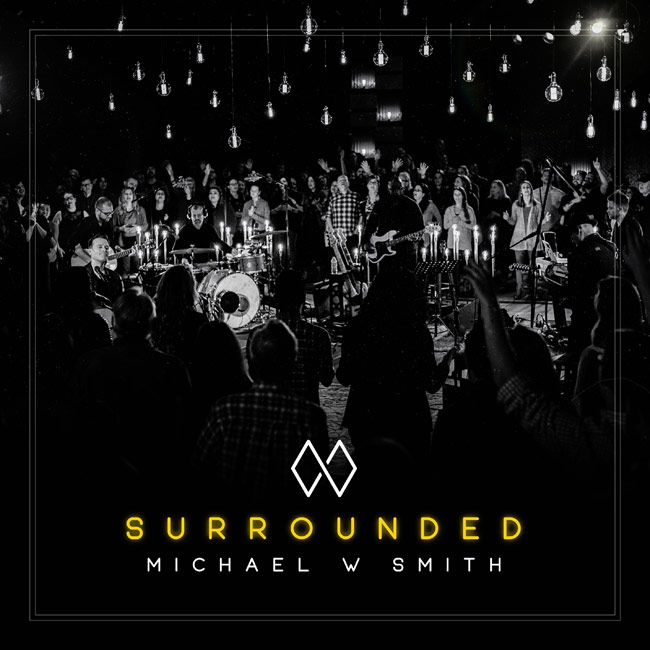 NEWS SOURCE: Michael W. Smith / Jesusfreakhideout.com
December 24, 2017
This week, CCM icon Michael W. Smith teased a big announcement for Christmas Eve, but few probably thought it would be anything as significant as this: a second new album release for early 2018! Just one week after the release of his brand new studio album, A Million Lights, on February 16th, Smith will release a brand new worship album, Surrounded, on Friday, February 23rd!
Today's announcement read:


As many of you know, Michael W. Smith will be releasing a new album, titled
A MILLION LIGHTS on Friday, February 16th.

However, A MILLION LIGHTS isn't what this special announcement is about... it's about another album

On Friday, February 23rd, Michael will release a LIVE Worship Album, titled SURROUNDED.


Here are some words from Michael about this project:
"The thought of doing another live worship project has been something I have processed for a while now. The question I have asked myself most is not so much what do I want to do, but what do I need to do. What do WE need to do as His church and as His children? What expression of worship does He desire from us... have we missed something?

The reality is, it is not the style of our expression He is concerned with, it is the heart. He wants our honesty. He wants our vulnerability. He wants us to come to him as we are, not as we want to be.

I feel God moving through His church and He is calling us TOGETHER.... to be one voice and one heart. One bride. Every nation, every tribe, and every tongue. Every social class. Every denomination.

Let's get together and rejoice! In what He has done, what He is doing, and what He has yet to do."


We'll be explaining a lot more to you all about these two albums over the coming weeks and months, but for now enjoy the first song, SURROUNDED (Fight My Battles) and read the full song list below.

Album Song List:
Your House
Light To You
King of My Heart
Reckless Love
Here I Bow
Miracles
Do It Again
Surrounded (Fight My Battles)
Build My Life
Washed Away
Great Are You Lord
Light To You (Reprise)

==================================

So In Summary, Yes, that's correct
Two Albums in Two Weeks.
A Million Lights: February 16, 2018
Surrounded: February 23, 2018
Total of 25 NEW Recordings from Michael W. Smith!

================================

Surrounded available for pre-order on Friday, December 29th!
Watch your email for links on Friday.
###
For more info on Michael W. Smith, visit the JFH Artists Database.