POP-PUNKERS LIGHT THE WAY PREMIERE LYRIC VIDEO FOR SINGLE "HOLY GHOST"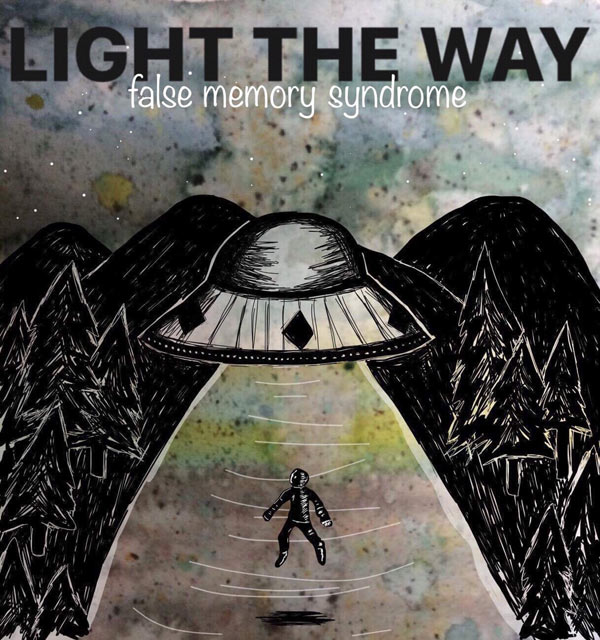 NEWS SOURCE: Carry The 4
March 21, 2018
(Sacramento, CA - March 20th, 2018) Pop-punk quartet Light The Way have premiered a new lyric video for single 'Holy Ghost'.
The track is taken off upcoming album "False Memory Syndrome", which drops March 30th via Indie Vision Music.
Forming in the fall of 2016 Light The Way bring their considered and thoroughly accessible brand of pop-punk to Indie Vision Music this Spring.
Over the past few years, Light The Way has released promising EPs, "Grace" and "BRKN", with the California quartet also playing the prestigious Joshua Fest in 2017. The faith-based outfit also boasts supports with The Win, the Color Wild, The Weekend Classic, and many more of the genre's premiere up-and-comers.
Upcoming full-length "False Memory Syndrome" is full of passionate, melodic anthems, with an astute balance of high-energy aggression and unforgettable melodies. The album is available for pre-order now via Teeblaster and Indie Vision Music.
Upcoming record "False Memory Syndrome" is set to release March 30th with "Holy Ghost" out now.
False Memory Syndrome
1. Bruh
2. But My Mom Says I'm Cool
3. Thrillhouse
4. Put A Sock In It Roy
5. The Broken Hearts Club
6. Brian Rot
7. Veritas
8. Lost The Handle
9. Still Edge
10. Holy Ghost
11. Snapping Necks & Cashing Checks
Links:
Bandcamp
Facebook
Instagram
Twitter
Indie Vision Music
###