TIGER DRIVE RELEASES NEW SINGLE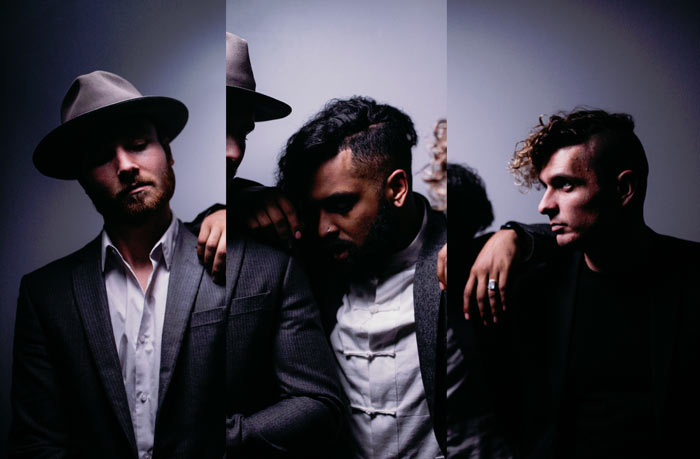 NEWS SOURCE: Radar Talent Agency
May 24, 2018
Nashville, TN (May 25, 2018) Radar Talent Agency is thrilled to announce the release of TIGER DRIVE's new radio single "Here We Come". After discovering and signing NF to a landmark deal with Capitol Records CMG as their first hip-hop artist, Radar Talent Agency's owner/agent Doran Eichenberg has been searching the world for that same level of talent and passion. In February of this year, after watching the music video for their song Legend, Eichenberg knew he had found what he'd been searching for: TIGER DRIVE!
What is TIGER DRIVE? TIGER DRIVE represents a powerful movement of unity that spans across cultural and societal barriers utilizing their music as the connective tissue that brings us into the very place EVERYONE wants, in their hearts, and desires to be: #TOGETHER
Some bands are just meant to be discovered. This is one of those cases and this new radio single is just the beginning of what's sure to be an incredible ride! With a modernization and stylization that delivers vibe, energy, and a multifaceted chemistry among three brilliant musicians, Rock-tronic power trio TIGER DRIVE hits it out of the park with this latest release.
Connect with TIGER DRIVE:
"Here We Come" is the introduction to this incredible band. They're going somewhere. There will be more music...come with us. This is just the beginning." - Josh Laurich 55 Promotions
Bio
Masterfully crafting together two of the most powerful forces in the universe, music, and emotion, Indie-trio Tiger Drive is a savage muse that delivers music that engages the unsuspecting soul.
Hailing from the elite Nashville music scene, Tiger Drive began their insatiable drive to make a musical impact in 2015 with their dynamic and multifaceted signature sound and stylization. Seeking a connection with people, regardless of the canvas their lives have been painted on, or the imperfections the world may deem as having no value, the band uses a high level of showmanship and raw energy to deliver a live performance that evokes a sense that they are on a mission. However, this is not a mission or journey they want their fans to simply watch from afar, but rather an experience they want to have with them - TOGETHER.
The band is all about the magnetic projection and authenticity show-goers yearn for; giving the audience a prospective outlet to escape the discouragements and judgments life can throw at you, all the while being able to celebrate at the same time by vibing a positive aura and atmosphere for every fan that watches them. A celebration of life, love, joy, victory, and growth through the expression of an unforgettable live show experience.
Strictly a DIY powerhouse with an innovative and multi-genre approach reminiscent of artist influences & industry heavyweights like Mute Math, Coldplay, Young The Giant, Imagine Dragons, Kanye West and Jon Bellion, the band delivers a style that encompasses a bold sensation of originality and familiarity; providing an energetic show experience that puts the crowd right into the band's perspective, and a collective of defining factors contributed by each band member and cog of the machine.
In December 2016, Tiger Drive put out their demo track "Understand" as a YouTube release. In October 2017, the band released their official debut single "The In-Between", inspired by the Netflix series Stranger Things. The single received positive reception and critical acclaim; garnering the band more listeners and discovery of their infectiously catchy sound.
However, it would be 2018 that really amped up the hype for Tiger Drive with the release of their sophomore single & music video "Legend" in January, which garnered industry attention around the Nashville scene and caught the attention of Radar Talent Agency, who inked a deal with the band in February, less than a month after the song's release.
Now a solidified and established act as a band, Tiger Drive has no plans of slowing their momentum down anytime soon. They recently released their most anticipated single to date, "Here We Come", currently available on mainstream digital music platforms, and plan on touring later this year.
As Tiger Drive continues to compose, create, manifest and spread the heat throughout 2018 and beyond, be sure to connect with the band on their social media and music streaming platforms for News, Music, Events, Booking, Contact Info, and anything else related.
© Tiger Drive Music | All Rights Reserved
###