Mae Premieres New Song, "The Overview"
Self-Titled Full-Length Album
To Be Released November 30th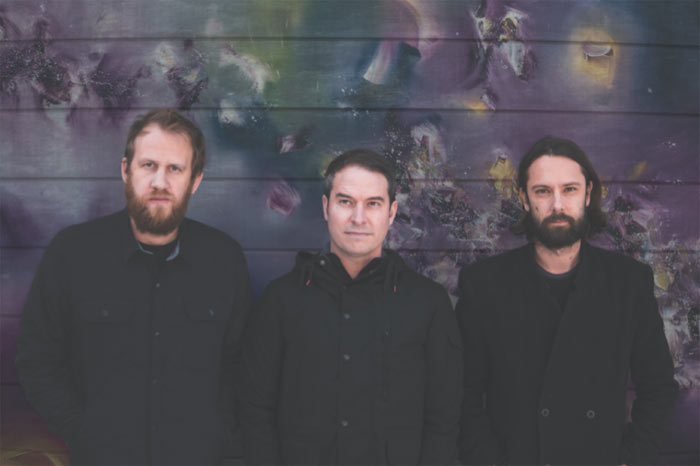 NEWS SOURCE: Big Picture Media
November 6, 2018
Virginia Beach, VA - November 6, 2018 - American rock band, Multisensory Aesthetic Experience, or more commonly known as MAE, is excited to be exclusively premiering their next single "The Overview" today via Consequence of Sound. Give it a spin here: https://bit.ly/2Pg3mkM.
The track is off of the band's forthcoming self-titled LP, produced by lead vocalist Dave Elkins. The highly anticipated record is due out November 30 via Tooth & Nail Records. Mae re-signed with the label for this release, as well as for the release of their EP, 3.0, back in September, which was a precursor to the upcoming LP. 3.0 is available to listen to through all streaming services including Spotify, Apple Music, and more, now: https://tnn.lnk.to/mae.
"Inspiration for part of 'The Overview' story started during a visit to the Syrian border. Behind us we could hear the sounds of gunshots going off between the rival camps of Hamas, Isis and Al Qaeda. In front of us was the most beautiful sunset I've ever seen. It's hard to hold the world's beauty and the world's pain at the same time. I was reminded of the gift of simply being with humans that bring life into my story. In spite of all the darkness swirling around us, we make light when we are together. I used to think God was above us, but now I find that God exists between us," shares founding member and drummer Jacob Marshall.
The vision for this album cycle was born when Mae played at the Forbes 30 Under 30 EMEA Summit in the Tower of David in Jerusalem in 2016. They concluded the evening with the first-ever large-scale live musical performance, synced to virtual reality. As Forbes described it, "Revelers dropped their mobile phones into specially-designed headsets that allowed them to view a brand-new animation meant to represent the creation of the universe while the band played in time." Mae has also done this "LIGHT" performance, as they call it, at the 72nd UN General Assembly and the Future of StoryTelling Festival.
Inspired by Synesthesia - the phenomenon in which when one sense is stimulated, it leads to an automatic, involuntary stimulation of a second sense - the band wanted to create art for the whole body, connecting the fields of virtual reality, music, engineering, neuroscience, haptics, and animation, making it the first of its kind. In doing so, the band collaborated with artist/animator David Lobser, violinist Tim Fain, and neuroscientist David Eagleman. Fans can experience this for themselves at the band's upcoming "Mae Days" - information below.
With a critically acclaimed career spanning over 1600 concerts on 4 continents and 8 studio record selling in excess of 500,000, Mae consistently weaves together expansive cinematic soundscapes for the emerging global culture. Born out of funded academic research on the relationship between color and sound, Mae uses its music as a starting point to extend the concept of harmony to include other sensory languages and place listeners inside of an experience of art for all of your senses.
MAE have shared the stage with iconic bands such as Weezer and The Foo Fighters, toured worldwide, and have performed everywhere from the Vans Warped Tour to the United Nations. MAE also made history when they placed 700 people inside of a group virtual reality experience while they closed out the Forbes Under 30 Summit in Jerusalem's Tower of David.
MAE's previous album Singularity came in at #40 on the Billboard Top 200 Chart, #12 on the Billboard US Rock Chart, #13 on the Billboard US Alternative Chart, and #40 on the Billboard US Digital Chart.
MAE is about to kick off their second leg of tour this fall in support of the upcoming record, kicking off in Durham, NC and closing in their home state of Virginia. The band will also has been adding in special VIP Mae Day events that will include "a fully immersive experience to engage your whole body and mind into a work of art. It's a chance for us to build community through the experience and narrative of this album. You are coming to share a meal with the band, acoustic performance, VR one-on-one experience and more for every single person that attends."
MAE - Tour Dates:
Nov 08 - Durham, NC @ Motorco Music Hall
Nov 09 - Atlanta, GA @ The Masquerade
Nov 10 - Orlando, FL @ The Social
Nov 11 - Fort Lauderdale, FL @ Revolution Live
Nov 14 - Houston, TX @ Warehouse Live Studio
Nov 15 - Dallas, TX @ Curtain Club
Nov 16 - Austin, TX @ Mohawk
Nov 18 - Little Rock, AR @ Revolution Music Room
Nov 23 - Norfolk, VA @ The NorVa
Nov 24 - Norfolk, VA @ Secret Location (MAE Day)

Tour admats available for download HERE.
MAE is Dave Elinks, Zach Gehring, Jacob Marshall.
For more information and to keep up with MAE:
https://www.instagram.com/whatismae/
###
For more info on MAE, visit the JFH Artists Database.