Acclaimed Songwriter And Recording Artist Jared Anderson To Release New Single, "Keep Your Eyes on Jesus," April 26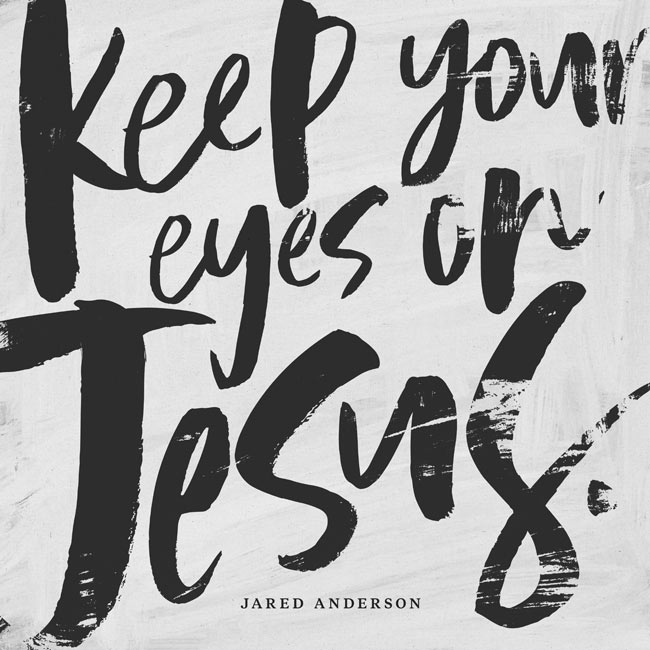 NEWS SOURCE: Jared Anderson
April 10, 2019
Acclaimed songwriter and recording artist Jared Anderson to release new single, "Keep Your Eyes on Jesus," April 26. "Keep Your Eyes on Jesus" is a family-forward, heartfelt song about letting go just in time for spring and graduation season. Written from him as a father to his kids, this song is meant for walking those you love through growth and transition.
This song was born out of the change of seasons and how the art of "letting go" feels impossible and yet so healthy. "We don't always communicate how we really feel and it's great to have a song that says it straight and helps us put the words in order. This song hasn't let go of me or my family the last three years and we just had to share it in hope that it lands on some real estate in your heart and helps you grow good and strong." - Jared Anderson
Jared Anderson is a Christian worship leader from Colorado Springs, Colorado, serving for many years as part of New Life Worship and the Desperation Band. Anderson has released four solo albums with Integrity Music, titled Where to Begin (2006), Where Faith Comes From (2008), LIVE From My Church (2009) and The Narrow Road (2012) which includes "Great I Am" and "I Am Free." (Full bio at www.jaredanderson.com)
The song will be available for pre-order, and then available for download on April 26th on all music platforms.
###
For more info on Jared Anderson, visit the JFH Artists Database.