WORSHIP LEADER AND SONGWRITER SARAH KROGER RELEASES LABEL DEBUT, BLOOM, WITH INTEGRITY MUSIC ON FRIDAY, APRIL 26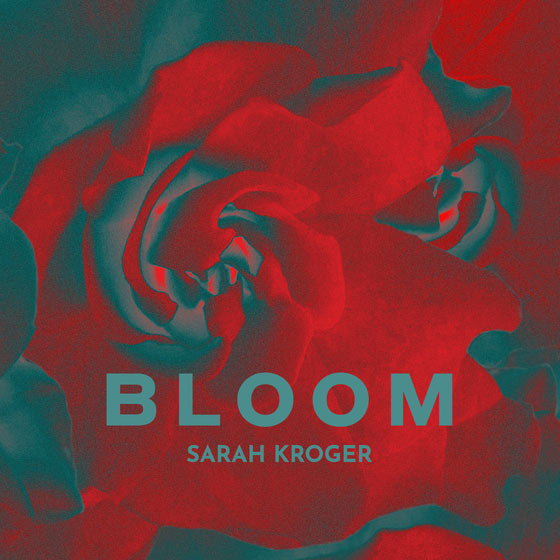 NEWS SOURCE: Merge PR
April 23, 2019
NASHVILLE, TENN. (APRIL 23, 2019)
Integrity Music will release the label debut,
Bloom
, from Catholic worship leader and songwriter
Sarah Kroger
on Friday, April 26th. Kroger's label debut takes personal declarations of God's mercy and shapes them into universal messages of unfathomable love. It features artists Adam Agin and John Tibbs as well as a cover of Amanda Cook's "Pieces" featuring Audrey Assad, who also produced the album. Combining soaring, atmospheric melodies with Kroger's sublime vocals,
Bloom
paints a moving portrait of purpose in the suffering and hope in the struggle.
"My heart comes alive when I'm leading worship," Sarah Kroger shares. "It's my hope that this collection of songs will lead people to an encounter with God, whether they're in their car or at work or a church event or even at their lowest place and need something that will bring a moment of respite and peace."
Drawing on her own experience, Kroger found herself writing songs for Bloom from a particularly painful moment from her past. When she was 10 years old, her parents divorced, creating a divide in the family as well as the church she'd grown up in as they were worship pastors. Because of the divorce, Kroger moved with her mother and siblings and found herself adrift in a new and unfriendly environment. The experience left a mark, one that manifested into a struggle with depression and anxiety as she was entering college at age 18. It was the lowest point in her life - she felt like God had abandoned her. After time, medication and prayer, Kroger found herself changed.
"I can see now how suffering has made me who I am," she shares. "If I hadn't gone through that, I wouldn't have the faith I now have, the depth of trust. Society tried to define me in a million ways, but I had to cling to what God thinks of me. It comes out in the way I lead worship and prayer and how I talk about God and think about God. It's part of my make-up and comes out in everything I do."
It was these seaons that birthed Bloom, a beautiful collection of songs that inspire, reminding the listener of who they are in God, their own belovedness and the freedom found in Christ's love.
Sarah Kroger is a Nashville-based, Catholic worship leader and songwriter whose love for music started at a young age. With parents involved in music ministry, she grew up in a musical home and has been singing in church choirs since she was a child. Sarah has spent the last eight years leading worship for events around the world, drawing together people from a variety cultures and church backgrounds under the banner of Jesus. Her passion is to create a safe and prayerful space through her music in which people can encounter the heart of God in a profound way. She has released two albums, Your Time (2011) and Hallelujah Is Our Song (2013).
Track Listing (co-writers) for Bloom:
1. Bloom One ( Sarah Kroger, Audrey Assad)
2. For Us (Sarah Kroger, Sarah Hart)
3. Highest (Sarah Kroger, Dom Quaglia, Jeremy Mayfield)
4. Freedom In The Spirit (Feat. Adam Agin) (Sarah Kroger, Adam Agin)
5. Open (Sarah Kroger, Sarah Hart, Ross King)
6. Wildflower (Sarah Kroger, Audrey Assad)
7. Pieces (Feat Audrey Assad) (Amanda Cook, Steffany Gretzinger)
8. When I See You (Sarah Kroger, Audrey Assad)
9. This Is My Story (My Song) (Feat. John Tibbs) (Sarah Kroger, Sarah Hart, Audrey Assad)
10. Overcome (Sarah Kroger, Sarah Hart, PJ Anderson)
11. Take Heart (Sarah Kroger, Audrey Assad, Matt Maher)
12. Bloom Two ( Sarah Kroger, Audrey Assad)
13. When I See You (Live) (Sarah Kroger, Audrey Assad)
ABOUT INTEGRITY MUSIC:
Integrity Music is part of the David C Cook family, a nonprofit global resource provider serving the Church with life-transforming materials. With offices in Nashville, Tennessee (US) and Eastbourne, East Sussex (UK), Integrity is committed to taking songs of substance to the local church and its leaders around the world. Integrity publishes many of the top songs in the Church, including "Great Are You Lord," "Revelation Song," "Open The Eyes Of My Heart," "In Christ Alone," "10,000 Reasons," "Here I Am To Worship," "The Lion And The Lamb," "Great I Am," and "We Believe," among others. Additional information is available at www.integritymusic.com.
For more info on Sarah Kroger, visit the JFH Artists Database.