Open Heaven Releases New Album Revival Rising On DREAM Worship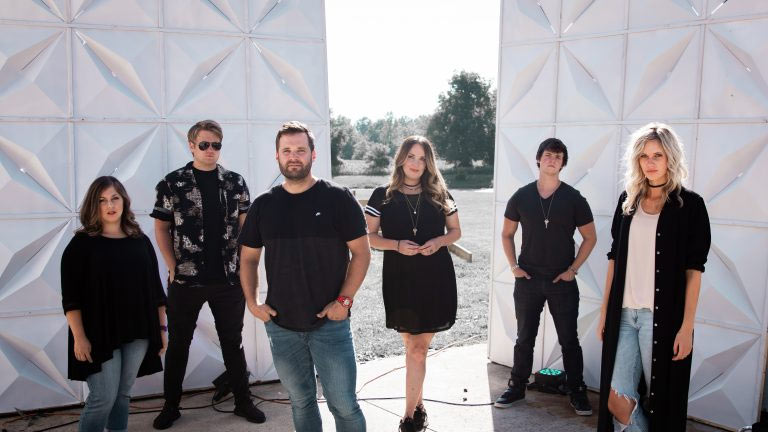 NEWS SOURCE: DREAM
May 17, 2019
Los Angeles, CA (May, 2019) -- Open Heaven, the worship ministry of Faith Life Church near Columbus, Ohio, is proud to release their new album, Revival Rising. The 11-song album combines upbeat melodies with Spirit-filled, prophetic lyrics to provide a powerful, heartfelt response to the times in which we live. It sounds an anointed, impassioned call to seek answers in Jesus Christ, to draw close to Him, and shower His love and goodness on those around us who are fighting darkness.
When the team sat down to write this album, produced by Matthew Wooten with executive producer Amy Freudiger, they had an important goal: to help people realize that revival is not a mysterious concept or abstract theory. It is available to us here and now, and it starts in each of us. Senior Pastor Gary Keesee of Faith Life Churcb said, "I'm very excited about this album because I know there are so many people who need to connect to God in a deeper way, desperate for hope. I believe people's eyes will be opened to the true power of God through the anointed Revival Rising lyrics."
The title track, "Revival Rising" beautifully teaches that concept. As Worship Pastor Amy Freudiger says, "We aren't waiting on God, He is waiting on us! That's why the chorus of that song says, 'WE tear down every wall; WE break every chain. Revival is rising in this place. Jesus, You are in this place.' When we draw near to God intentionally, we see Him move in our lives."
Open Heaven's mission is to bring a prophetic but musically relevant voice to believers everywhere, inspiring them to join together in seeking a spiritual renewal across America and the world. The group has released three projects on DREAM: Live From Faith Life Church (2015) Lion of Judah (2016), and Miracle Maker (2017). They also were featured on The Case for Christ album that accompanied the release of the film by the same name in 2017.
Check out the Open Heaven track, "Revival Rising":
Revival Rising track listing:
One Promise
Walls Fall
Revival Rising
Breathe
Warrior
All
Here and Now
Heaven's Song
For Your Glory
Higher
Incredible Goodness (Featuring Pastor Gary Keesee)
Connect with Open Heaven
Web | Facebook | Twitter | Instagram | YouTube
ABOUT OPEN HEAVEN:

Open Heaven is a passionate collective of singers, songwriters, and musicians based out of the worship ministry of Faith Life Church, located in Columbus, Ohio. With a passion for creating an "open heaven experience," Amy Keesee Freudiger leads Open Heaven and has been the worship director at Faith Life Church for twelve years. Amy and the team desire to create an atmosphere for the miraculous to happen. If you attend a weekend at Faith Life, you will see a group of people experiencing revival, miracles, restoration, emotional healing and freedom during worship services.
ABOUT DREAM WORSHIP:
DREAM provides artists with a genuine approach to how real artist development should be done. By allowing for a partnership as a business model, DREAM artists empower themselves to develop and carry out a real vision for their lives as they affect other people's lives with their music and message. Incorporating social media, press, radio and touring, DREAM is helping its artists grow together as a family. DREAM was founded in 2008 and has grown to 17 different divisions comprised of multiple labels, merchandise, apparel, mobile, publishing and film.
###