GOSPEL RECORDING SENSATION ANTHONY BROWN & GROUP THERAPY'S VIRAL SINGLE BLESSINGS ON BLESSINGS HITS NUMBER ONE ON THE BILLBOARD GOSPEL AIRPLAY CHART
Anthony Brown & Group TherAPy will kick-off the 2econd Wind Live Tour on October 6 in Houston, TX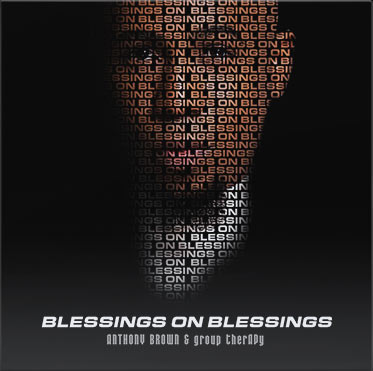 NEWS SOURCE: Society House
September 16, 2019
Los Angeles, CA (September 16, 2019) - Key of Music Tyscot Records, and Fairtrade is proud to announce gospel act Anthony Brown & Group TherAPy reached number one on the Billboard Gospel Airplay Chart today with viral single, "Blessings on Blessings," on the anniversary week of Anthony's single, "Worth," reaching number one on the same chart on September 19, 2015.
Blessings on Blessings is nominated for a GMA Dove Award for Contemporary Gospel/Urban Recorded Song of the Year and the viral official music video has already attracted over 1.4 million views.
The original lyric video can be enjoyed
here
.
To view the remix video, click
here
.
Anthony Brown and Group TherAPy will kick of their 2econd Wind Live tour at the Bronze Peacock at the Houston House of Blues in Texas on Sunday, October 6, 2019 and will be coming to a city near you. Tickets are now on sale at
AJBLIVE.COM
.
The 2econd Wind Live Tour is a spiritual musical experience. It is a journey from praise and worship to uplifting tempos delivered through their live performance of songs from their upcoming album "Another One," "Real," and "He Always Wins," along with many fan favorites like "Worth," "Trust in You," and "I Got That." Anthony's hope is that each attendee will walk away with their spirits rejuvenated and faith uplifted through his testimony of songs.
2econd Wind Live Tour Dates & Venues
October 6 Houston, TX The Bronze Peacock at Houston House of Blues
October 9 Orlando, FL The Abbey
October 11 Atlanta, GA The Loft
October 16 Nashville, TN The City Winery
October 21 Washington, DC The 930 Club
October 22 Detroit, MI The El Club
October 23 St. Louis, MO The Old Rock House
November 2 Chicago, IL The Promontory
November 7 Brooklyn, NY The Knitting Factory
2econd Wind: Ready official release date is October 18, 2019.
For pre-sale Smartlink, click
here
.
For more information on Anthony Brown
About Tyscot Records
Tyscot Records is the oldest operating African-American gospel music recording label in the world. The company was founded in 1976 by dentist Dr. Leonard Scott and his late nephew, Craig Tyson, a musician. The Indianapolis-based concern has introduced the world to some of gospel music's biggest acts ranging from John P. Kee, Vashawn Mitchell and Deitrick Haddon in the early days to new stars such as Anthony Brown & Group therAPy, Casey J, Kelontae Gavin and Bri (Briana Babineaux). Some of the classic songs in the company's catalogue include John P. Kee's "Jesus is Real," Casey J's "I'm Yours" and Anthony Brown & group therAPy's "Worth." For more information, visit
https://www.tyscot.com
.
About FairTrade Services
FairTrade Services, LLC launched in June 2011 by music industry veteran Jeff Moseley. FairTrade Services is a partnership based on dialogue, transparency, and respect, formed for the development of remarkable Christian artists who desire artistic excellence, cultural relevance and spiritual significance. Located in Brentwood, TN, their roster includes MercyMe, Laura Story, Phil Wickham, Audio Adrenaline, Hawk Nelson, The Afters, Sara Groves and more. FairTrade Services is distributed by Provident Distribution and Sony Music.
www.fairtradeservices.com
.
###