Montreal-Based Worship Group IMPACT Releases Its First English Language Single "Hope Song," With Integrity Music
New Song And Live Music Video Available Today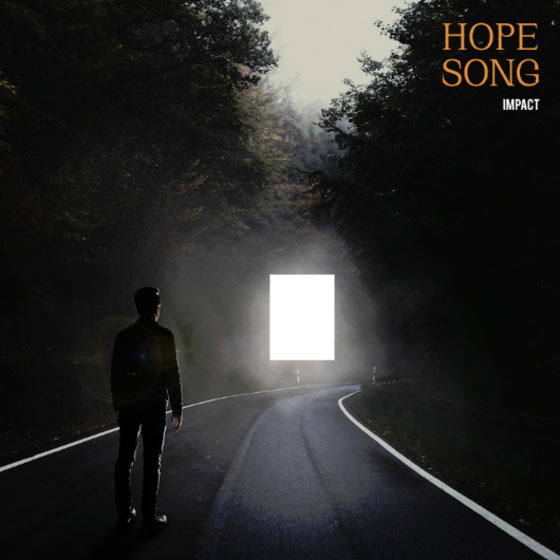 NEWS SOURCE: Merge PR
September 20, 2019
20 September 2019 - Nashville, Tenn -
Integrity Music
is proud to announce the latest single from
IMPACT
, titled "Hope Song." Available now on all digital platforms, click
here
to stream or download "Hope Song."
As IMPACT'S first English language single release with Integrity Music, "Hope Song" was written and performed by lead IMPACT member Sébastien Corn. "I wrote 'Hope Song' d uring one of the most hopeless moments in my life," he shares. "My cousin, who was like a brother to me, had just died from a motorcycle accident. As I was flying back to France to attend the funeral, I didn't know how to express so much pain, but the Lord led me through that journey and gave me Psalm 121 - 'I lift my eyes to the mountains, where does my help come from. My help comes from the Lord, Maker of Heaven and Earth.' So I wrote 'Hope Song' based on this promise that even in the darkest situation, God is still our hope."
IMPACT originally released "Hope Song" in French. Titled "Mon Secours Est En Toi," it debuted one month before the 2015 Paris terrorist attack, where it became an anthem for grieving Christians and churches throughout France. Corn explains that although he wrote the song based on the mourning of his cousin, "It seems that [it] resonated with people everywhere in the French-speaking world."
The original "Mon Secours Est En Toi" rendition has already achieved more than five million views on YouTube to date. View the video
here
. The English live video of "Hope Song" can be viewed
here
or below.
Based in the creative city of Montreal, the French-speaking worship band IMPACT began as a collective of musicians, songwriters, pastors, visual artists, and poets from the youth ministry of the city's New Life Church. The group gained respect through their recordings, which quickly became anthems in the French-speaking world. Many of their recordings have already been translated into English, German, Spanish, and Hebrew, and are currently being sung around the world.
The goal of IMPACT is to raise the name of Jesus through the arts. Whether in the studio or live, IMPACT is passionately committed to raising a new song for a new generation of worshipers and artists all over the world through innovation, quality music production, and inspiring words that will connect the heart of each person and church to Jesus Christ.
IMPACT's previous album, titled Scriptura, won an Angels Music Award in 2017. The equivalent to the GMA Dove Awards' Album of the Year, Scriptura put IMPACT on the map as one of the most essential groups of Christian French music.
###