DREAM Label Group Announces DREAM Christmas Vol. 4 Due Out November 1st
SWITCH, WE ARE LEO, HILLARYJANE, LIFEPOINT WORSHIP, JOEL VAUGHN, 29:11 WORSHIP AND CANYON HILLS WORSHIP TO BE FEATURED ON THIS YEAR'S DREAM CHRISTMAS VOL. 4 COMING OUT NOVEMBER 1ST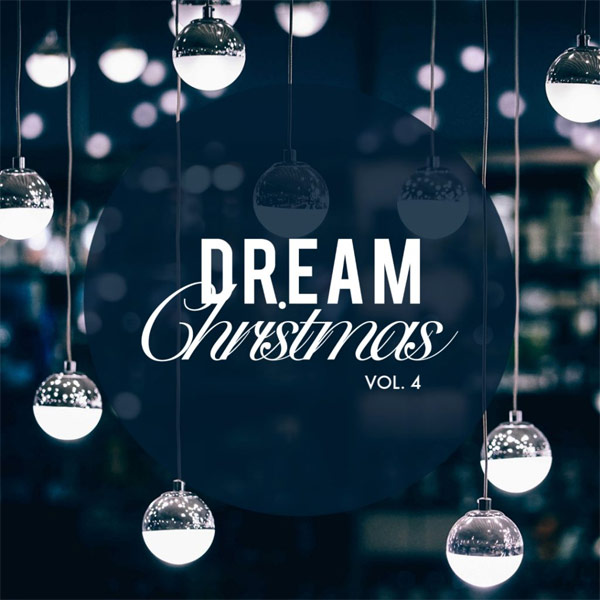 NEWS SOURCE: DREAM
October 4, 2019
Los Angeles, CA (September, 2019) -- After a five year hiatus since the last DREAM Christmas series, the label group will release the fourth volume on November 1st. A combination of original compositions and new takes on holiday classics, this Christmas album will feature seven of DREAM's artists; Switch, We Are Leo, HillaryJane, Lifepoint Worship, Joel Vaughn, 29:11 Worship and Canyon Hills Worship.
"We are so grateful for God's goodness, say General Manager and Parter of DREAM Label Group and DREAM Label Group Publishing, Lance Brown." We thought a great way to end the year was to ask our artists to come together for this year's Dream Christmas album and write a great celebration song about the birth of Christ. What came out of that was a beautiful compilation of songs full of hope, joy, and peace."
Track listing:
Switch - "JOY"
We Are Leo - "Dancing In A Snow Globe"
HillaryJane - "Emmanuel (God With Us)"
Lifepoint Worship - "Come And Adore"
Joel Vaughn - "God With Us"
29:11 Worship - "Unto Us"
Canyon Hills Worship - "Redemption Song"
Visit DREAM Label Group
Website | Facebook | Twitter | Instagram | YouTube
ABOUT DREAM LABEL GROUP
DREAM provides artists with a genuine approach to how real artist development should be done. By allowing for a partnership as a business model, DREAM artists empower themselves to develop and carry out a real vision for their lives as they affect other people's lives with their music and message. Incorporating social media, press, radio and touring, DREAM is helping its artists grow together as a family. DREAM was founded in 2008 and has grown to multiple labels and a publishing company.
###