Royal Company Releases New Track, "Jesus It's You"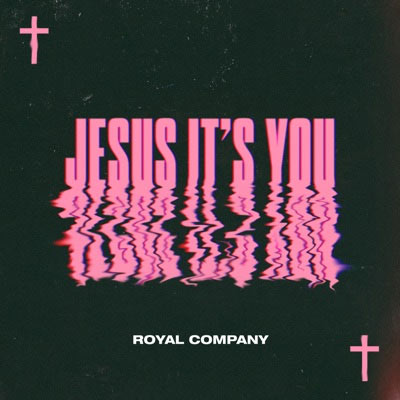 NEWS SOURCE: DREAM
October 11, 2019
Los Angeles, CA (October, 2019) -- DREAM Worship is proud to announce the release of Royal Company's new single, "Jesus It's You" now available. The Oklahoma worship team's follow up to their track "Faithful Is Your Love" is a groove driven worship song full of beautiful melodies. The track was produced by David Wellman (Life.Church Worship, Switch). The band talks about what the song means to them.
"Jesus It's You" is a reminder of what God has done for us through His Son. We spend our days chasing other things when in reality He is all we need! We know that through rich, synth laden textures, poppin' guitars, and hard grooves, "Jesus It's You" won't let you forget that He is the Way, the Truth, and the Life! Our freedom is found only in Christ" - Royal Company
Check out the track "Jesus It's You":
Connect with Royal Company:
ABOUT ROYAL COMPANY:
Royal Company is a songwriting collective that exists to point people to Jesus through music. We believe that our God is the King of Kings and Lord of Lords. When we gather together, we are in His royal presence. We also believe that through His life sacrifice, we are made sons and daughters of God, and are now part of His royal family.
ABOUT DREAM LABEL GROUP:
DREAM provides artists with a genuine approach to how real artist development should be done. By allowing for a partnership as a business model, DREAM artists empower themselves to develop and carry out a real vision for their lives as they affect other people's lives with their music and message. Incorporating social media, press, radio and touring, DREAM is helping its artists grow together as a family. DREAM was founded in 2008 and has grown to 17 different divisions comprised of multiple labels, merchandise, apparel, mobile, publishing and film.
###