REACH RECORDS ARTIST WANDE PRESENTS: "HAPPY," Announces EP
New Single leads EP Rollout From The First Lady of Reach Records

"Happy" Music Video Available Today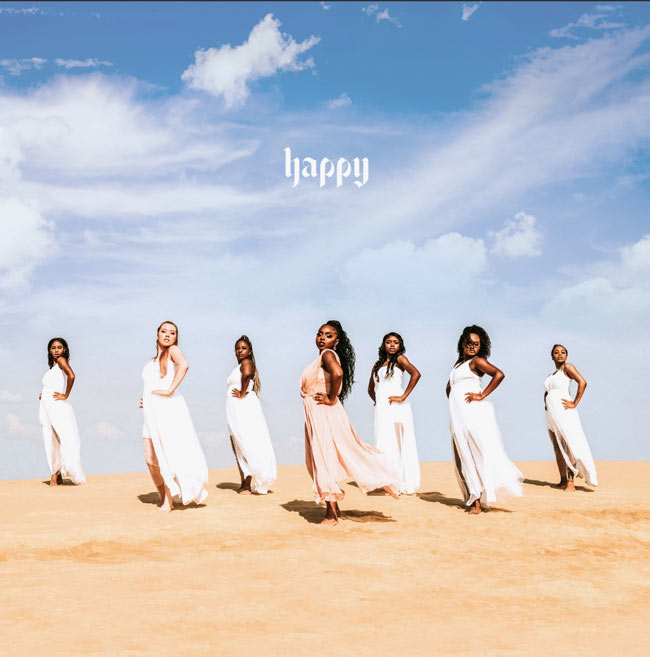 NEWS SOURCE: Reach Records
April 3, 2020
(Atlanta - April 3, 2020) — Dubbed as a top Christian hip-hop rapper to know in 2019 by USA Today, and having her music appear on TV programming with ESPN and BET, Wande is set to have her biggest year yet! With her unique flow, infectious personality and strong work ethic; The Nigerian born and Texas raised lyricist continues to chart her course as the first woman emcee signed to Lecrae owned Reach Records.
Today, Wande brings yet another fresh record with the release of "
Happy
," Produced by singer-songwriter, and producer Taylor Hill. "Happy" is the first single from Wande's upcoming EP "Exit", sent to release on April 24th, 2020. when announcing the EP, Wande also announced her major theme for the record stating "Every entrance is an exit", alluding to a message of hope to encourage young Christians to endure the journey of faith.
Along with the audio, the
"Blessed Up"
rapper dropped a captivating music video today in support of the "Happy" release. Directed by Mikael Coleman, the colorful visual showcases Wande standing in solidarity with christian women, with stunning styling by Emily Martinez, and powerful dance choreography by Briauna Baca . Check out the "Happy" music video
here.
About Wande
Wande is the first lady of Reach Records, adding a feminine force to the male-dominated label powerhouse. The Nigeran-born rapper, singer, dancer and dynamic performer made a splash in 2019, bringing the long awaited female perspective to the Reach camp to an eager culture ready to support her work . To date her single, "IN LUV ", was featured on VH1's Love and Hip Hop as well as her singles " No Cap " and "No Ceilings, " earning features as ESPN's Music of the Month in November of 2019 broadcasts, and BET's "Twenties" TV program this Spring. She's toured nationally with label-mates Lecrae, Andy Mineo and more, and she was named one of Rapzilla.com's Freshman of the Year for 2018. All within a year of receiving her first recording contract offer from Reach Records where she worked as an A&R administrator and would become the first woman artist in the label's 16-year legacy. "I'm glad i've been able to add some diversity to our space by being the first woman on our label, and I'm looking forward to the legacy I can leave behind and the doors it will open for future women", said Wande.
###