GRAMMY-NOMINATED JESUS CULTURE RELEASES NEW LIVE ALBUM, CHURCH VOLUME ONE (LIVE), TODAY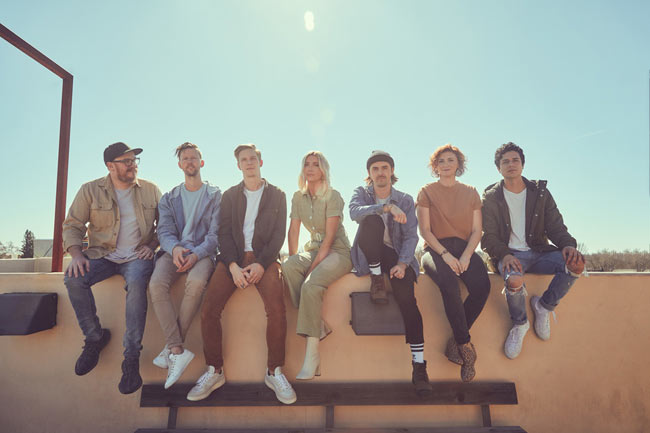 NEWS SOURCE: Merge PR
April 24, 2020
NASHVILLE, TENN. / SACRAMENTO, CALIF. (APRIL 24, 2020)
Today GRAMMY-nominated Jesus Culture releases a brand new live album,
Church Volume One (Live)
,
available here
. Worship leaders featured during the recording include Kim Walker-Smith, Bryan & Katie Torwalt, Chris McClarney, Chris Quilala, Mack Brock and Derek Johnson.
Church Volume One (Live) returns to who Jesus Culture was from the start; a family with a collection of songs that reflect who God is and what He is doing in their church and their lives. They captured lyrics and melodies that carry a new sound for a new season.
"Jesus Culture started as a youth conference and evolved into a movement," shares one of the co-founders of Jesus Culture music Kim Walker-Smith. "The music was a by-product of the movement and what God was doing in and through us. As the music grew, we were labeled 'Jesus Culture Band,' and it became an identity that we were trying to fit into, and it never felt quite right. We were always a movement and a church. When we started talking about this album, we felt an overwhelming sense that we didn't want to create another album just because. We wanted to again, give birth to something that is just a by-product of what God is doing in our church and in our lives. With this record, we wanted to be intentional about it and go back to what we know,our history, and our identity."
This project is the first of two volumes that will be released in the next two months featuring 18 songs that were recorded live at Jesus Culture Sacramento over a period of four Sundays. Church Volume One (Live) includes the first nine songs to be released.
"It felt like a return to simplicity," shares Jesus Culture worship leader Derek Johnson. "Capturing moments with our church family over the course of a few Sundays and singing songs we all needed to sing. It's one of the reasons there are two volumes. Every song had something special, and we knew we had to release them all. How do you cut a moment with God? It just didn't feel possible."
These songs have become anthems for Jesus Culture, and they are excited to share them with the world during a time that hope is needed and fear is defeated. Songs like "Still In Control" is a powerful reminder and a strong declaration, and "I Will Not Fear" feels like it was written for this moment in time.
"With all the world is facing right now, I think we all need to remember that 'everything will change, so I will not fear,'" Johnson continues. "Fear is such a familiar feeling for humans so we need to constantly remind our spirits that God is the source of peace and courage, fear is not what God has to offer, it's what the world offers. Something we always need is hope and especially now more than ever. These songs will release faith, hope, courage and trust that Jesus is with us and for us and will lead us into breakthrough. We are clinging to so much information and news and statistics, but those things always fail us. When we cling to hope, we are never disappointed."
"Our prayer is that these songs would serve as a weapon for the Church in this time," explains Walker-Smith. "Our praise and our worship is powerful and it is a weapon to dispel lies and fear. We pray that these songs become the backdrop for many encounters with Jesus and put words to the prayers and cries of hearts."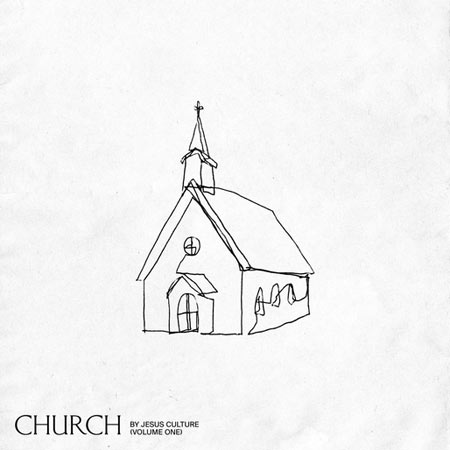 CHURCH VOLUME ONE (LIVE) TRACK LISTING:
1. More Than Enough (Jesus Culture & Kim Walker-Smith)
2. Anticipation (Jesus Culture & Bryan & Katie Torwalt)
3. Revival (Jesus Culture & Chris McClarney)
4. Still In Control (Jesus Culture & Mack Brock)
5. Gold (Jesus Culture & Bryan & Katie Torwalt)
6. King of Love (Jesus Culture & Derek Johnson)
7. Nothing but Good (Jesus Culture & Chris Quilala)
8. Insatiable (Jesus Culture & Kim Walker-Smith)
9. I Will Not Fear (Jesus Culture & Derek Johnson)
ABOUT JESUS CULTURE: Jesus Culture is a church community of revivalists whose heart is to see a generation impacted through encounters with the Presence of God. The Jesus Culture movement began 20 years ago and continues today at their local church in Sacramento, California. Jesus Culture is focused on equipping young and old to transform society by living in community, growing in the Word of God, discipleship, and living lives surrendered to Jesus in passionate worship. They recorded their first album in 2005 at their youth and young adult conference in Redding, California. They have since released 11 live albums, not including Church, their most recent release. They have sold more than three million albums worldwide and garnered more than four million followers on social media and over 83 million views on YouTube. But their greatest accomplishment to date is that after all these years, they are still living with hearts on fire for Jesus and still hungering for more of Him. Today, the passionate desire to serve the body of Christ and to see the Church rise up and wholeheartedly pursue Jesus, is stronger than ever.
###
For more info on Jesus Culture, visit the JFH Artists Database.