2X GRAMMY® WINNER TYE TRIBBETT TO LAUNCH DAILY RADIO SHOW, WHAT'S THE WORD WITH TYE TRIBBETT SET TO DEBUT SEPTEMBER 2020
SUPERADIO, LLC AND LOX ENTERTAINMENT ANNOUNCES AFFILIATION AND SALES PARTNERSHIP AGREEMENT TO SYNDICATE THE ONE-HOUR SHOW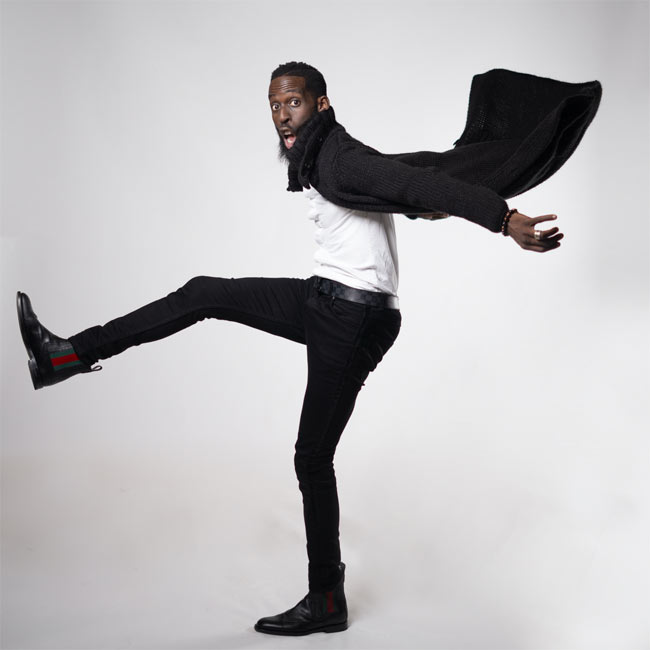 NEWS SOURCE: Hardy PR
July 8, 2020
NEW YORK, NY (July 8, 2020) -- SupeRadio, LLC and LOX Entertainment announced an affiliation and sales partnership agreement to syndicate two-time GRAMMY® Award-winning singer, songwriter, and producer Tye Tribbett's one-hour daily radio show, What's The Word with Tye Tribbett, which is set to debut September 2020.
Since 1988, SupeRadio, a multi-format producer and distributor of marquee radio programs has been ahead of the curve creating and distributing some of the most compelling programmings in the industry. Designed for Urban, Rhythmic, and Gospel/Inspirational stations, What's the Word with Tye Tribbett will air one-hour daily featuring spotlight guest interviews, inspirational words for the day moment, and listener interactive features on topics including family and business.
"Tye Tribbett is a star and this show will bring uplifting energy that is missing from early morning radio as well as the positive spirit that we all desperately need right now," says Superadio President Eric Faison.
Tye Tribbett states, "What's the Word with Tye Tribbett will bring listeners hope to those that are facing any opposition in life, candid, authentic and insightful conversations discussing real life issues through various perspectives, hilarious and exciting interviews, encouraging words and yes music that touches the heart and brings joy to any environment. I couldn't be more excited to let you know... Whats the word!"
To listen to AURN Inspirational 24/7 on your desktop, phone, and tablet click here. For affiliation information on What's the Word with Tye Tribbett call Superadio at 212 609-1168 or 212 273-5185.
About Tye Tribbett:
Often heralded as the "Elvis of Gospel" and one of the most relevant voices of this generation, two-time GRAMMY® Award and Soul Train Music Award-winning Motown Gospel recording artist Tye Tribbett has had a legendary career. He's recorded five No.1 albums, four Billboard 200 albums, four No.1 singles, thirteen top 10 singles, over 317 million global streams, 1.3 million albums sold and on YouTube, he has eclipsed 45 million views. He has rocked national television performances such as The Tonight Show with Jimmy Fallon,The BET Awards and profiled in top-tier publications including, the Associated Press, USA Today, Yahoo! Music, Billboard, and Rolling Stone. The Orlando-based musician has also made personal appearances in support of St. Jude Children's Hospital and Make A Wish Foundation.
About Superadio Networks, LLC:
Superadio Networks is a multi-format producer and distributor in 23 of the top 25 radio markets and on over 1,000 radio stations across America including shows in the Urban, Urban Adult, Mainstream Top 40, Rhythmic, Talk, Country, Hot AC, Rock, Dance, Alternative, Gospel and Oldies formats. Superadio boasts an impressive line-up of programming and personalities including Most Requested Live with host Romeo, The Chubb Rock Show hosted by Chubb Rock with SiMan Baby and Diggin' in tha Crates, The Quiet Storm with Lenny Green, Retro Country USA with host Big Steve Kelly, Gossip on the Go with Flo Anthony, Right Now with Ed Gordon, Gerald McBride of The Old School House Party," and Yung Joc host of Morning Streetz Takeover_. Superadio Networks, LLC is a division of A Wonder Media Company, LLC with offices in New York and Boston.
CONNECT WITH TYE TRIBBETT:
Twitter: @tyetribbett | Facebook: /tyetribbett | Instagram: @BowTyeTrib | Website: www.tyetribbettworldwide.com
###