17 PROJECTS AND COUNTING FOR BLOOD RELATEDíS PACASO RAMIREZ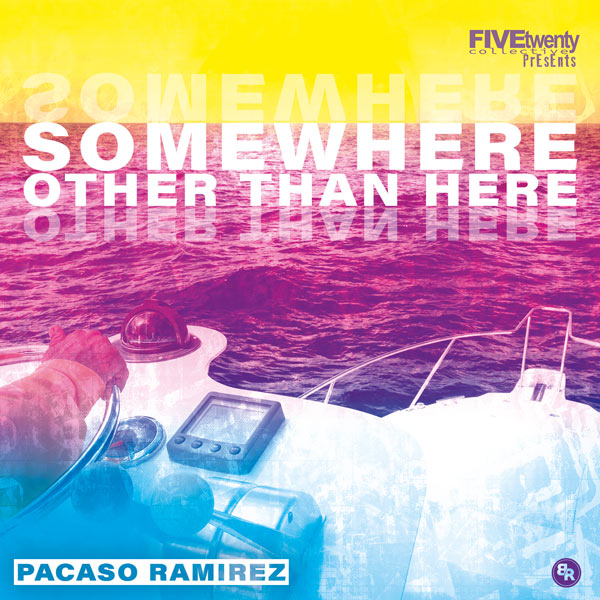 NEWS SOURCE: FiveTwenty Collective
September 10, 2020
Ruther Glen, VA - 'Somewhere Other Than Here' marks quite an impressive run for Christian Hip Hop veteran artist Pacaso Ramirez. Coming a year after his last album 'Sparxx Gotta Fly', the new 9-song album is project number 17 since 2005 for the Blood Related Entertainment emcee.
'Somewhere Other Than Here' also includes a first in Ramirez's impressive resume. The album is being dropped in collaboration with FiveTwenty Presents, a division of FiveTwenty Collective, that is looking to showcase well-deserving talent within the independent CHH space.
Ramirez decided to take the listener on a journey to the middle of nowhere, seeking solace and inviting those who tune in to go along with him.
"I've spent the last 16 years devoted to the truth of the Scriptures," explains Ramirez. "I understand that the urgency of hope, faith, and the Gospel all collide at the pinnacle of our every day. 'Somewhere Other Than Here' is almost an Elijah type moment (after he defeated Jezebel) when he fled to a cave in the middle of nowhere. I hope the album provides an interesting and enjoyable listen for those who come with me."
'Somewhere Other Than Here' released across digital retailers on September 8, 2020. Listen now on Spotify: https://open.spotify.com/artist/732etk8qpIUA5Xe61UwCcd?si=4Z1YOK9sSJiioeDR8Pdx9Q
Follow and Support Pacaso Ramirez
Website | Bandcamp | Twitter | SoundCloud
Album Details
Title: Somewhere Other Than Here
Artist: Pacaso Ramirez
Release Date: September 8, 2020
Label: Blood Related Entertainment
Artwork: Anthony "Pacaso" Ramirez
Engineering: Michael "Project Pluto" Kapusta


Tracklist
Hurricane (Just Listen) ft. Anomaly (Prod. by Project Pluto)
Somewhere Other Than Here (Prod. by Anno Domini Nation)
Dispatch the Troops ft. Eturniti (Prod. by Project Pluto)
Let Us Pray ft. Joey Charles (Prod. by Anno Domini Nation)
Much to Say (Prod. by Allrounda)
Race Against Time (Prod. by PoetiCS)
Broken & Abused (Prod. by Project Pluto)
Take Me to the King ft. TC & gitemjay (Prod. by Man@Arms)
Desperate (Prod. by Tripwavin)


About Pacaso Ramirez
Anthony Ramirez, otherwise known as "Pacaso Ramirez" fell in love with Hip Hop music at the age of 6, when he found an LL Cool J & Beastie Boys mixtape in his parents tape collection. He picked up rapping at the age of 8. By the time he was in middle school, he was already winning school talent shows, and being invited to perform at school dances. Music took over his life, and led him down a real dark road that led to creating music that was borderline murderous, slanderous and blasphemous. At the age of 24, being prompted by the Holy Spirit, he gave his life to the Lord Jesus Christ, and began changing the way he approached music. He started to view each song as mini sermons, and started using his voice as a vessel to bring God Glory by speaking to people about practical living that pleases God.
Since the age of 24, Pacaso has gone through a lot of life changing transformations that have cleansed his lips from cursing, cleansed his heart from hate and un-forgiveness, and has given him the ability to spread hope to all who are willing to listen. Now, at the age of 38, he has been renewed, redeemed, and transformed and feels that God is just getting started with him, and that by the end of his life, he will reach more people through the good news of Jesus Christ, than he would of ever reached with just music alone. As he continues to walk out this musical journey in his life, he feels that he is in the mist of a mature prime musically and spiritually, and is continuing to grow. Pacaso is on a mission to be effective locally as well as globally not through just music, but through teaching, through serving, through meeting the needs of people as God sees fit. He feels music is just a platform to open the door to people's hearts.
###