NEW FROM TENTMAKER MUSIC A.K.A. FISHER, 'IN THE RUINS OF DREAMLAND'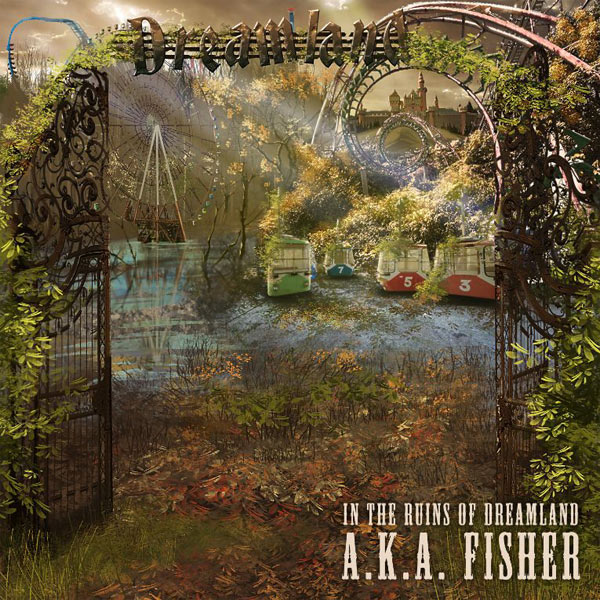 NEWS SOURCE: FiveTwenty Collective
January 13, 2021
Dallas, TX - Following the release of the lead single "God's Face" in late 2020, A.K.A. Fisher has dropped his newest project 'In the Ruins of Dreamland' via Tentmaker Music.
Released exclusively via tentmakermusic.com and YouTube on January 2, 2021, the LP is a "soft concept album" that features 17 tracks. Notable featured artists include KJ-52, HeeSun Lee, ASAP Preach, BRM, Xay Hill, and more. The project is inspired by Fisher's own life story.
"The album is about letting go," A.K.A. Fisher explains. "It's about trusting God enough to let go of what we thought we needed, coming to terms with that, and realizing that God's ways are higher than our own. God's plans are always better than anything we could have come up with."
A Christ-centered, collaborative hip hop album in which Fisher was a part of the production as well, In the Ruins of Dreamland has been described as "the breath of fresh air we did not know we needed." "This album is a journey filled with deliverance, breakthrough, healing, and closeness with God."
For the latest from A.K.A. Fisher and updates on In the Ruins of Dreamland:
Album Details
Title: In the Ruins of Dreamland
Artist: A.K.A. Fisher
Label: Tentmaker Music
Release Date: January 2, 2021
Features: KJ-52, HeeSun Lee, ASAP Preach, BRM, Xay Hill, Chosen Be Nice, Deon Gladney, Denisse Burks
Production: A.K.A. Fisher, Tino Hitz, Eli Ramzy, J-Notez, Innerman Music
About A.K.A. Fisher
Heavily influenced by the hip hop music of the 90's and the Motown sound of the 60's and 70's, A.K.A. Fisher brings an old school flavor to many of his compositions and combines hard-hitting beats with lyrics that reflect his Christian faith as well as his interest in philosophy with the goal of using a unique audio experience to promote the gospel of Jesus Christ.
A.K.A. Fisher began writing and producing music at the age of 12. Since then, God has delivered him from the depression that had him harming himself, saved his life, and rescued him from the pit of doubt that had for years kept him from experiencing the sort of relationship with Jesus Christ that fueled his parents' ministry. A.K.A Fisher is now a husband and father living in Texas. He is a CEO, producer, and artist for Tentmaker Music.
###