The Color Releases Debut Single On DREAM "After My Heart"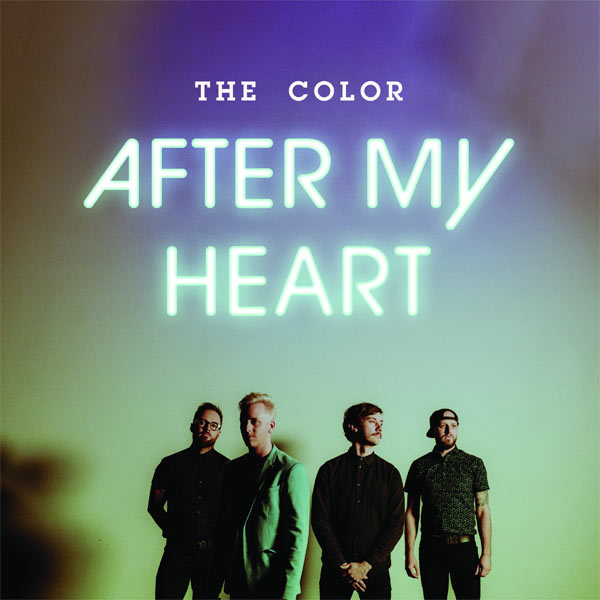 NEWS SOURCE: DREAM Records
February 12, 2021
Los Angeles, CA (February 10th, 2021) -- The Color is proud to announce the release of their new radio single "After My Heart" to all digital retail outlets today. Produced by Jeff Owens (Tenth Avenue North), Patrick Mayberry (Joel Vaughn, Landry Cantrell, Mack Brock) and Bede Benjamin-Korporall (Life.Church Worship, Coby James, Hillsong Young & Free), "After My Heart" is a celebratory anthem that serves as an encouragement and reminder that, no matter where we are at in our lives, God is in constant pursuit of our hearts
The multitrack release also comes with a remix by Neon Feather and a music video that was produced by Tyler Friesen and directed by Andrew Bergen, Brenton Penner and Dustin Wiebe.
The group shares their thoughts on their new single.
"God is in a constant pursuit of us and He's not waiting for us to fix our problems first. Trying to be or look good enough is exhausting, and always leads to failure. But you see, God actually wants us where we are at. In all of our sin, in all of our mess. Because God is the one that redeems our sin and our messed up lives. Yes, God wants our obedience, but He's not after perfection, He's after our heart."

Connect with The Color:
Web | Facebook | YouTube | Instagram | Twitter
ABOUT THE COLOR:
THE COLOR is a Christian Pop band from Canada. Though new to Dream Records, these bona fide road warriors have been touring North America for the past 9 years and have garnered great success in the industry with their singles 'Surprise' and 'The Kind Of Man', both of which charted in the Top 50 on Billboard's CCM Audience Airplay (Surprise at #27 and The Kind Of Man at $42. Boasting an energetic live show and songs that emanate hope, The Color was the recipient of the 2018 Juno Award and were named 2017, 2018 & 2019 Group of the Year at the GMA 'Covenant Awards'.
ABOUT DREAM RECORDS:
DREAM provides artists with a genuine approach to how real artist development should be done. By allowing for a partnership as a business model, DREAM artists empower themselves to develop and carry out a real vision for their lives as they affect other people's lives with their music and message. Incorporating social media, press, radio and touring, DREAM is helping its artists grow together as a family. DREAM was founded in 2008 and has grown to multiple labels and a publishing company.
###