JEKALYN CARR RELEASES NEW SINGLE 'MY PORTION' WITH WAYNORTH MUSIC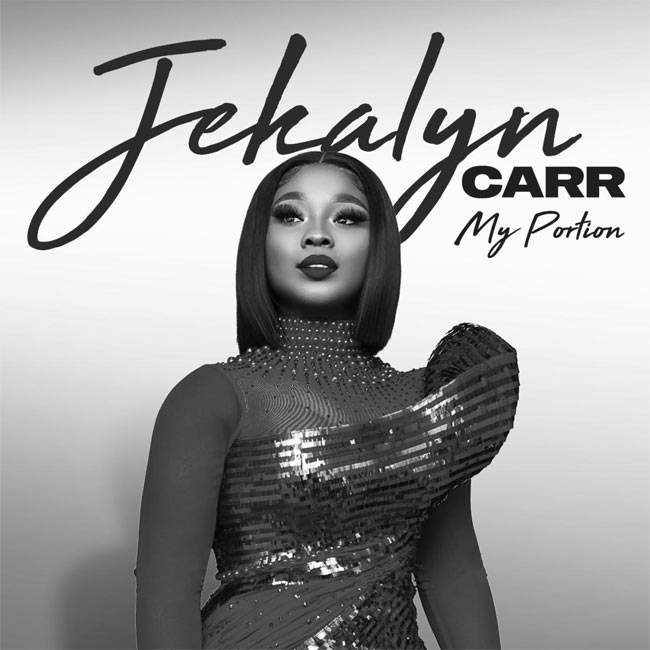 NEWS SOURCE: Ignition PR
September 3, 2021
September 3, 2021 (Atlanta, GA) — Jekalyn Carr releases a brand new single, "My Portion," with WayNorth Music. The steady and vibrant mid-tempo song, available now, is amplified with Carr's signature dynamic vocals and reminds us of the Promises of God.
"I love the good message of 'My Portion,'" said Carr. "This song was written so that people can understand what is rightfully theirs and how they must embrace this place. We often don't understand the true word of God over our lives, and with this song I wanted to remind us that God has already spoken His promises to every person."
"'My Portion' is the perfect song for the times in which each one of us are living. This song is powerful, uplifting as well as encouraging and will touch a chord with every listener," said Paul Wright of WayNorth Music. "We are beyond excited to launch the WayNorth Music label with the dynamic artistry of Jekalyn Carr on her upcoming single release!"
Over the summer, Carr continued to expand her successful brand. Following her historic induction into the Women's Songwriters Hall of Fame in Washington DC., Carr launched her beauty brand JEKALYN BEAUTY with a debut fragrance, 'Jekalyn For Her' which sold out online in less than a week. Jekalyn was also the co-host of the 36th Annual Stellar Awards which aired earlier this month on BET, garnered excellent ratings for the Network, and generated over a 100% increase in viewership compared to last year's show. She continues to host her nationally syndicated radio show "The Jekalyn Carr Show."
About Jekalyn Carr
In such a short period, Carr has achieved what many adults strive to achieve throughout their lives and still never manage to accomplish. She is an award-winning artist. Jekalyn has spent half a decade on top of the charts as a top-selling independent recording artist with nine Billboard No.1's including five No.1 radio singles, two No.1 albums, two No.1 digital singles, and seven Top 10 songs. In her career, she's garnered four GRAMMY® Award nominations, two Billboard Music Award nominations, over 75 million lifetime global streams, and on YouTube, she has surpassed 95 million views. Her 1.3 million social media followers often go to her for a positive voice during rough times. She was recently inducted into the Women's Songwriters Hall of Fame, and was named one of EBONY Magazine's 'Power 100' in 2014 as one of the Most Influential People in the World and ranked No. 23 on Billboard's Top Gospel Artist of the 2010s according to the All Decade-end Charts.
###
For more info on Jekalyn Carr, visit the JFH Artists Database.