Steph Carse Releases New Video, "Break Every Chain"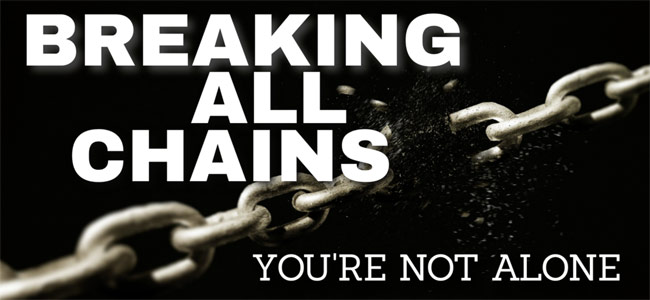 NEWS SOURCE: AristoMedia
September 21, 2021
The official music video for CCM artist, Steph Carse's "Break Every Chain" is out now. The video was directed by Carse and Chris Metts and deals with many of the issues affecting society today, including drug addiction, depression, bullying, suicide, and sex trafficking.
Watch/share the video here: https://youtu.be/MeVgYi3kN4A
When discussing the video Carse said, "What was important for me in making this video was to show very clearly, that WE ARE NOT ALONE, that we are all together in this and with the help of one another and through Christ, we can break every chain." Carse went on to say, "One of the driving force behind the project for me was my own brother, who has been addicted to almost everything out there (drug, alcohol, cigarettes) for most of his life and now has found genuine victory and freedom through Christ."
The video includes an end slate with the website address - www.BreakingAllchains.com This leads to a page listing Christ-Centered organizations that provide support for Drug addiction, Child Trafficking, homelessness, and anti-bullying.
About Steph Carse
3-time Emmy Award winner Steph Carse has honed his skills as a world-class vocalist, selling over half a million records along the way and garnering fans and awards internationally.
Singing is in Carse's blood. Growing up in a diverse music-loving family, he has been exposed to many genres of music from very early on including opera, country, rock, gospel, pop, and more. It is not surprising that throughout his career, he has recorded and performed a wide variety of musical styles.
Carse began making his mark in the music world in Canada, singing French-language covers of popular country hits that took him to the top of the Canadian pop charts. This opened doors for him to start recording his own original songs, and then the award nominations began to come in.
As he traveled the world performing concerts, he continued writing and record, landing in Nashville, Tennessee for a period of time. "Nashville was what I call the hungry years, I had very little money and had to sleep in my car and eat from the dollar menu at Wendy's to save money". But it was also a great school for me personally and for my career".

A personal passion of Steph's is revealed in the song "Awesome"—a desire to raise awareness of not only the danger of bullying but also the power of words. "I wrote this song as a reminder that there is something awesome in each of us and that we are to celebrate our uniqueness to make a difference."
Steph produced 2 television specials: Reach Out (PBS) and My Shining Hour Story (Pureflix). He received a 5-star review by Jerry Fink (The Last Vegas Sun) for his performance in Las Vegas.
###