Futures Releases Debut Album, Hills & Horizons
Featuring New Radio Single "Hills & Horizons"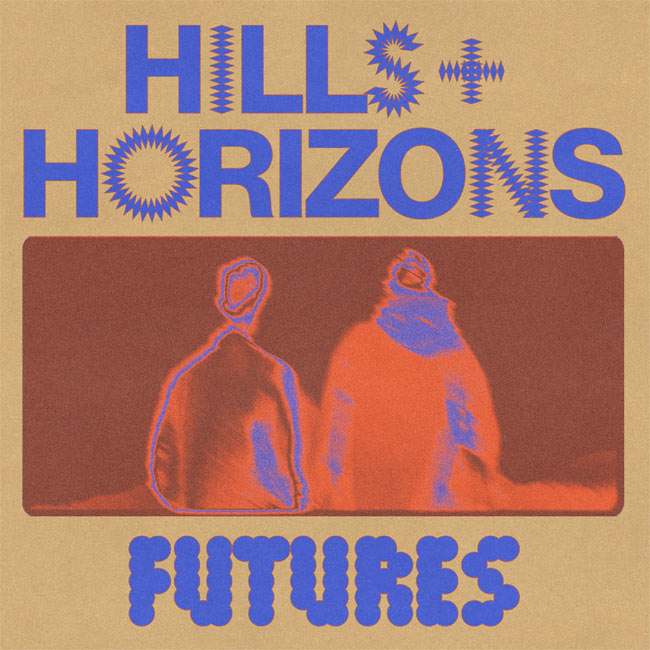 NEWS SOURCE: DREAM Records
January 7, 2022
Los Angeles, CA (January 7th, 2022) — Today, Futures releases their debut LP, Hills & Horizons on DREAM Records available everywhere. 2 years in the making, the 11-song album features songs written by Mark Evans, Danae Leslie, Ryan Rolls, Chloe Evans and Andrew Barlow. The album is a sonically iconic journey and a signature piece in the exciting evolution of the group. The eMix album features songs already released like "Just So Good", "Simple", Can't Steal This Love", "Good Things", music videos and new songs including their radio single "Hills & Horizons."
"Hills & Horizons speaks to the ups & downs, the lonely road & the in-betweens of life where we don't get to see the whole picture. It connects on a personal level & at the same time, has been our shared human experience over the last 2 years. We believe the spirit of these songs breaks through depression, disappointment, discouragement & disillusion; literally changing not only how a person feels about their situation but how they see everything." - Mark Evans, Futures.
Hills & Horizons Tracklisting:
1. Just So Good
2. Can't Steal This Love
3. Hills & Horizons
4. Simple
5. Good Things
6. Alibi
7. Famous
8. Dandelion
9. Remedy
10. Dare To Believe
11. Good News
Connect with Futures
Website | Facebook | Instagram | YouTube
ABOUT FUTURES:
Futures formed when lifelong friends from Australia made the move to Atlanta. What began to emerge was a unique Aus-merican blend of Pop/CCM that sonically stands alone with lyrical depth to boot. Along the way they've topped the Australian Inspirational iTunes charts as well as the USA Christian Singles Chart with the release of Imaginations (2017), followed by their live album Just the Cross (2019), they're just getting started. 2021 was a significant year for the band as they completed their debut studio LP Hills & Horizons. The Futures are looking bright. Releasing worldwide on January 7, 2022, the record has been 2 years in the making; its genesis traced back to writing retreats from the oceanside cafes of Savannah, Georgia to the wine regions of South Australia along with many an overseas zoom session.
ABOUT DREAM RECORDS:
DREAM provides artists with a genuine approach to how real artist development should be done. By allowing for a partnership as a business model, DREAM artists empower themselves to develop and carry out a real vision for their lives as they affect other people's lives with their music and message. Incorporating social media, press, radio and touring, DREAM is helping its artists grow together as a family. DREAM was founded in 2008 and has grown into multiple labels and a publishing company.
###
For more info on Futures, visit the JFH Artists Database.